According to data collected by Bidwells, a property consultancy that focuses on the Oxbridge knowledge economy, almost zero lab space was available in June, across Oxford and Cambridge, UK1. Chief executives and investors have cautioned that the lab space shortage in the "Oxford-Cambridge arc" is forcing companies to look abroad to cities such as Boston in the US, which have a much greater availability of space available. However, even in the United States readily available lab space is becoming increasingly difficult to come by. Several life science groups across major life science hubs have cited that commercial real estate is not keeping up with the demand of the scientific ecosystem2.
In the UK this was the result of a massive surge in demand by almost a quarter in the first half of 20221. This property data raises large concerns about the UK's ability to capitalize on a surge of interest in its life sciences sector. Research director at Bidwells, Sue Foxley, stated that the shortage is worse than anything she has seen before, with many companies being forced to lease office and other commercial space before refitting them as laboratories:
"The government has grand ambitions to transform Britain into a scientific superpower, but the Oxford-Cambridge arc is at threat of becoming a victim of its own meteoric rise, with the unicorns of tomorrow increasingly being locked out of mission-critical R&D space." she told the Financial Times2.
Rentable spaces can see significant wait lists, rigorous vetting processes and high rent rates that challenge start-ups and research groups that wish to expand rapidly. These factors could slow growth and innovation due to a restriction of access to the right resources and technologies3.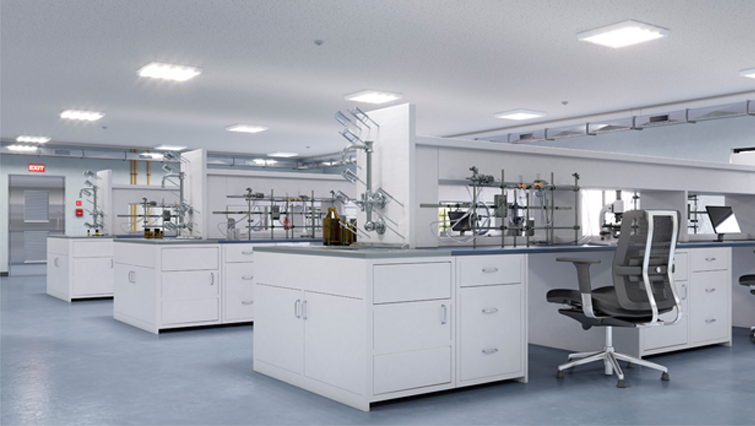 In the long term, greater investment in creating laboratory space and offices is required, however this will take a huge amount of investment from governments and organizations and could take many years to complete. Unfortunately, this solution doesn't help many laboratory managers who are in desperate need of bench space right now. Where time and overheads are an issue, working with an external service provider could be an effective solution for those looking to move their research projects forwards faster.
With facilities across both the US and UK, as well as partner labs in The Netherlands, China and Australia as well as nearly 25 years' experience in handling biological samples, Sampled are here to support researchers with a range of services.
Why set up your own lab space? Use Sampled SMART Labs Outsourced Biorepository & Lab Services
As one of the worlds largest biorepositories, Sampled store over 11.5 million samples for researchers worldwide that could mitigate the resources and ongoing the ongoing investment that may be required when setting up your own biobank4. From small collections provided in a variety of labware formats through to providing storage for your own freezers/LN2 tanks on our premises, Sampled has the expertise and flexibility to protect sample integrity and chain of custody documentation. Our facilities are also equipped to mitigate risks from environmental factors and feature redundancies such as back-up generators and Liquid Nitrogen supply back-ups.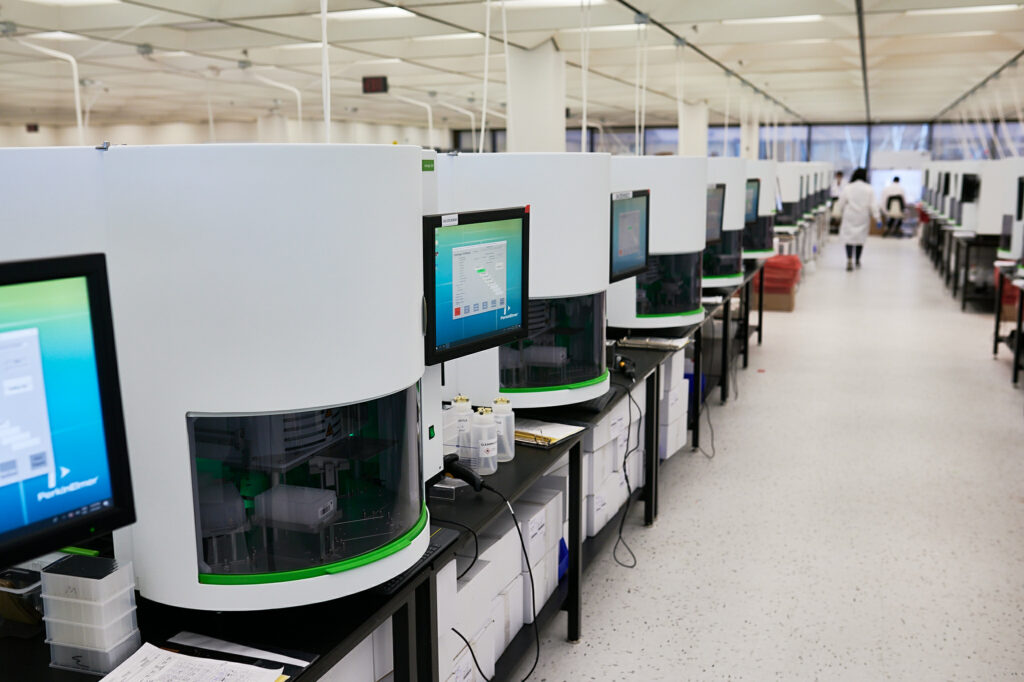 Saving on floor space and preserving sample integrity are not the only reasons to consider outsourcing services. The value of the insights gained from your biological samples is also dependent on access to the right technologies, Sampled SMART Labs are set up to provide access to a wide range of technology providers such as; Perkin Elmer, Illumina, ThermoFisher, Standard BioTools and many other leading technologies.
If you have biologic samples you need to Store, Manage, Analyze, Research or Transport, Sampled has the facilities and expertise ready to support you today. Get in touch with one of our experts here.
Sources:
---