What transportation services do we offer?
Collection & Distribution
The collection and distribution practices at Sampled are in alignment with both client specifications and specimen preservation. Sampled designed our standard operating procedures to reflect the guidance and best practices set forth by ISBER.
Kitting
Sampled is a next-generation, high-profile biorepository with relationships across the globe and offers customizable sample collection kitting services as one of our premier offerings.
Informatics
Producing high quality, repeatable data generated by your samples is the end goal for us, but it is not where our services end
Biosample Transportation and Logistics Guide
Biosample Collection
The biosample collection process is built on the foundation principles known as biospecimen science. The aim of biosample collection is to ensure specimen viability. Biosample integrity begins at the point of collection whereas great skill and standards are applied to retain the native attributes relative to the biospecimen.
Protecting the integrity of biosamples during the entire scope of collection is important. Without proper preservation techniques, the biosamples can undergo physical and molecular changes. These changes have the potential to result in inaccuracies during the analytic processes.
Kitting Can Simplify Logistics
A biosample kitting is the process of packing multiple biomaterials in a single kit with a unique identifier. Predetermined kit assembly helps to reduce material and shipping costs for clients.
Other benefits of kitting include:
Tracking is easier to manage.
It minimizes biosample handling and processing.
It reduces the number of deliveries minimizing biospecimen handling.
Less packing material is needed making it a sustainable practice.
Less biosample storage space is required.
Labeling and Tracking for Future Use
Biosamples must contain a printed label as well as a one-dimensional (1D) or two-dimensional (2D) barcode with electronic record documentation. RFID labeling enables live tracking of the biosamples and includes any necessary chain of custody documentation.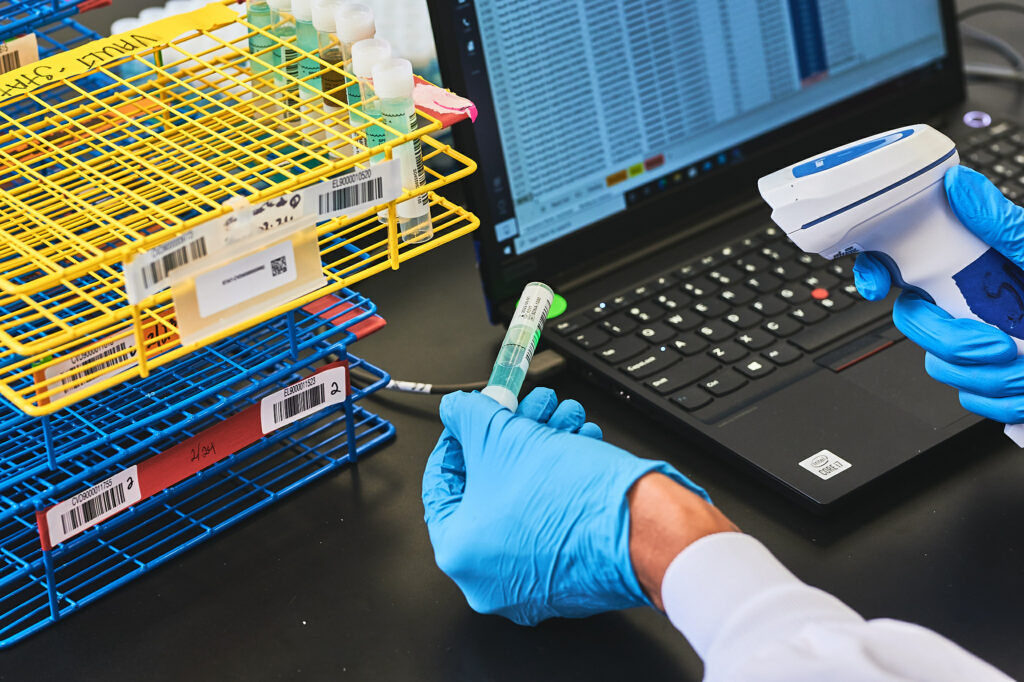 LIMS Sample Registration and Qualification
Laboratory information management is essential to a modern functioning laboratory. LIMS serves as an electronic operational system that organizes data and helps to ensure high-quality sample management. Some of the major functions of a LIMS system includes:
Sample acquisition and correlating data.
The designation and corresponding workflow orders.
Processing details
Quality controls and storage data
Sample analytics
Sample location and mapping
Regulatory controls and documentation
Shipping and logistics planning details and documentation
Data compilation, reporting, and networking
How to Prepare and Store Samples for Transport
Preparing samples includes a host of materials to ensure safe passage such as insulated packaging, dry ice, and mobile refrigerant, and liquid nitrogen. All biosamples must be in leak-proof packaging and protected from light sources. Preparing samples is a flexible practice to allow for varying accommodations for size and volume considerations. [1]
Packaging and shipping of biosamples are subject to the regulations and standards set forth by the U.S. Department of Transportation, OSHA, and ISBER standards and guidelines. The laboratory and/or courier personnel involved in shipping biological materials should be well-trained and apply best practices towards packing guidelines for both air and ground transportation. [1]
How long can samples be stored?
Biosample storage is largely dependent upon the type of biomaterial and its intended use and housing temperature. Specific temperature requirements for each biomaterial product can vary from ambient temperatures, refrigerated, ultra-low freezing temperatures, to LN2 (cryogenic) temperatures. Considerations for shipping and storage environments also play a role in the storage of biosamples. Biomaterials are sensitive to even minute changes in temperature which can cause molecular changes sometimes creating inaccuracies in analytical endpoint values.
The guidance for temperature recommendations is subject to manufacturer specifications. General guidance for serum, blood, plasma, and molecular-based products range between low and ultra-low freezer temperatures for periods longer than 24 hours. Some products have limited shelf-life and laboratory personnel must determine and apply best practices. Lastly, any thaw and freeze cycling are advised to kept to a minimum.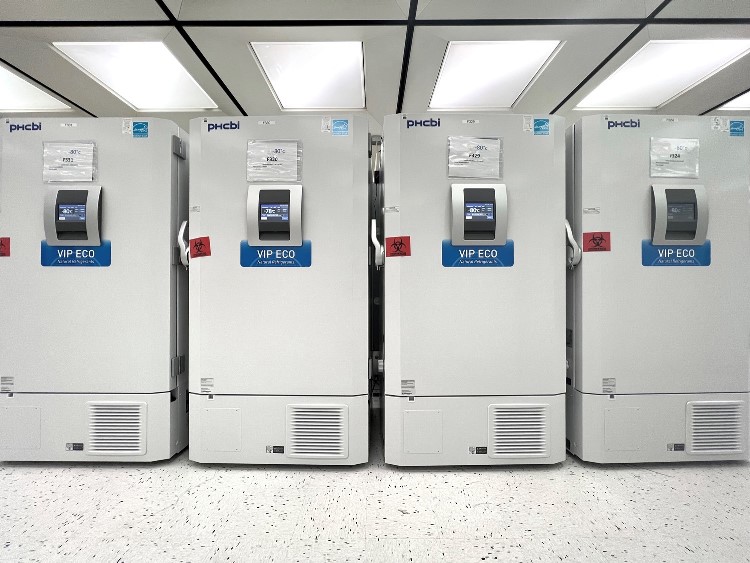 General Cold Storage Guidelines
| | | |
| --- | --- | --- |
| Temperature in Celsius | Method of Preservation | Biologic Material |
| +18-20 | Ambient | Paraffin Tissue Blocks |
| 0-4 | Medical Refrigeration | Processing Freshly Procured Specimens |
| 0 – <27> | Medical Freezer Low | DNA- Short Term |
| -27-<40> | Medical Freezer ULT | DNA/RNA |
| -40-<80> | Medical Freezer ULT | Blood Products/RNA/DNA stability |
| -80-<130> | Medical Freezer ULT | Tissue, Blood Products |
| -130-<150> | Liquid Nitrogen Vapor | Cellular Tissues |
| -196 | LN2-Cryo | Living Cells |
Sample storage protocol
Biosample storage protocols are in place to protect the valuable research biodata contained within the biomaterial. Biospecimen science encompasses a set of precatalytic procedures relating to the collection, processing, aliquoting, etc. In the scope of clinical studies, success depends on reliable laboratory practices and analytical values.
To help ensure this benchmark, a set of standard operating procedures detail each component of biosample handling – many of them are automated to ensure maximum efficiency. The SOPs address every possible facet of the bio-sample such as:
Understanding the type of data that will be extracted from the sample.
Resolving logistical concerns.
Informed consent procedures and regulatory documents.
Packaging and shipping protocols.
Biospecimen and size considerations.
Kitting customizations and fulfillment.
Storage length and temperature requirements.
Cold chain logistics for biosamples
Preserving biosample integrity at every point of transfer from collection to distribution is vital. Some of the processes involved in cold-chain logistics include maintaining the specified temperature requirements during transport by utilizing dry ice and special FDA-approved mobile cooling units.
Understanding the complexities of shipping volatile biomaterials requires careful planning to ensure the delivery of high-quality biospecimens. Embedding sophisticated remote temperature monitoring sensors along with the biosample packing allows for real-time data capture to warn of any temperature variances while in route. Additional end-to-end accuracy verification paired with procedural efficiency according to SOP's and transportation guidelines helps to ensure biospecimen quality. [1]
Maintaining sample integrity
Biosamples contain volatile organic molecules that degrade quickly in environments not conducive to preservation. Sample integrity not only applies to handling and processing, but also preservation techniques during transport. With the help of modern technology, remedies to solve potential temperature variances are a mainstay in the biotech industry. Remote temperature devices can provide real-time environmental changes and deliver data to any informatics systems and mobile devices in real-time. [1]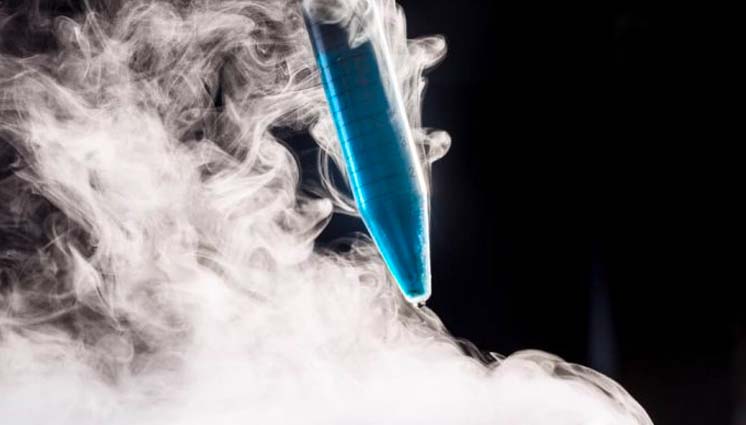 Chain of custody tracking
Chain of custody tracking details the precise movements and the team or department in charge of the sample. Informatics and RFID labeling provide real-time tracking of any biosample as it moves through the workflow process to storage or distribution. Chain of custody procedures allows for full accountability of each bioproduct. The chain of custody tracking also includes random physical inventory checks to validate biosample location accuracy. [1]
Monitored conditions in shipment
Laboratory personnel pack and ship biomaterials in the most stabilized state achievable. Considerations such as transport time, climate, time of year, and shipping method (ground or air), in optimizing biomaterial shipping conditions. The utilization of environmental monitoring devices is critical in detecting any issues concerning temperature and humidity. [1]
Packing bioproducts using SOPs are essential to biomaterial preservation; however, there is a measure of unpredictability. Transportation carriers must always have a replenishment of refrigerant in case of delays. Careful logistics planning and modern technology help ward off potential problems during transport. [1]
Utilize a Trusted Clinical Carrier or Shipping Service provider
Shipping biomaterials is a detailed process whereby strict packaging regulations are in place. Shipments delays can occur if the biosample packaging is not compliant with the transportation regulatory guidelines. Any transportation carrier options require careful vetting to ensure the staff is competent and trained in shipping biohazardous materials. [1]
Laboratory and Sample Accessioning
Sample accessioning is a multistep process validating the receipt of valuable biologics used in an assay with aliquot numbers and receipts. Laboratory sample accessioning may include generating and noting sample container schemas, assigning sample access rights, barcoding, and applying proper identifiers, defining biosample characterizations, issuing sample receipts, and much more. The processes involved establish a workflow schematic verified within the biosample informatics system and dictate the biosamples' next steps. [1,3]
Informatics for samples
A robust informatics system can track a biosample at every destination point: collection, processing, storage, distribution. It can streamline large amounts of raw clinical data and integrating it into analytical gateways. Informatics facilitates nearly every aspect of sample management including, inventory mapping, document handling, regulatory controls, and more. [3]
What Goes into Biosample Logistics?
Biosample logistics expands far beyond the scope of biospecimen housing and distribution. As experts in the biorepository industry, a bioresource is responsible for the safety and preservation of high-value molecular and biological materials.
Biosample logistics planning incudes:
Airway bills and management
Sample accessioning
Chain of custody
Regulatory protocols and documentation
Temperature specific housing, storage, and packing (Insulated containers, dry ice, temperature sensors, etc.)
Biosample packing and distribution
Biosample informatics, tracking, and inventory management
Report generation
Client customizations and management
Disaster training and recovery
Sample Collection and Distribution
The communication team at Sampled works with each collection site through Sampled LIMS. Our practices ensure that our collection sites have the appropriate collection supplies. We also employ a series of quality control standards for bio-samples sent to our Sampled laboratories for pre-analytics and downstream processing. The comprehensive informatics system paired with diligent hands-on communications helps ensure time-conscious shipping procedures. [1,2,3]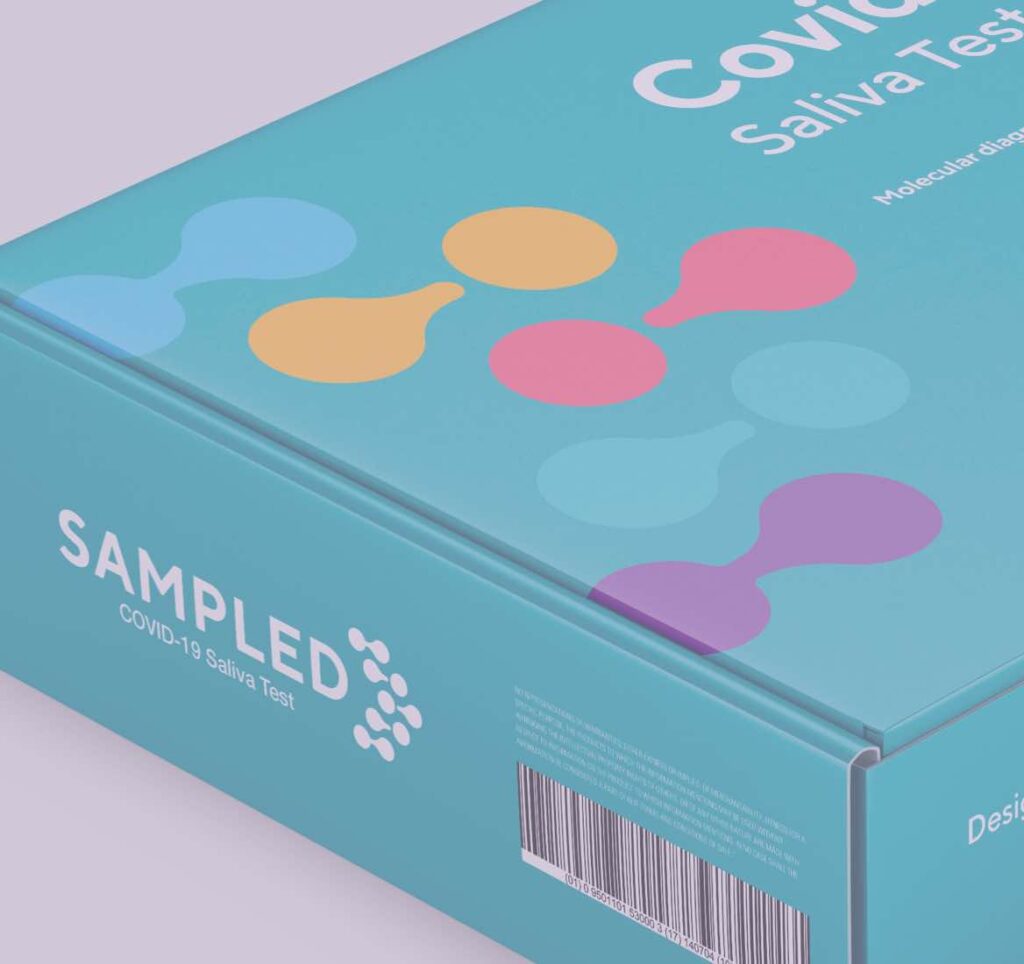 Biosample Collection Framework
Biosample collection framework embraces a rigorous set of quality and safety controls, specimen storage requirements, and preanalytical and downstream processing needs. Work instructions include study-specific collection protocols that describe not only the tube types to be collected but the order in which they are to be collected. Specific instructions for post-collection processing and shipping are also factors in the sample collection process.
Laboratory and Scientific Requirements
The transportation of biomaterials is subject to strict regulation standards by various federal, state, and local agencies. Laboratory personnel must be trained and certified in packing hazardous biomaterials to ensure safe transport and minimize accidental exposure. The packages containing biomaterials must be marked, labeled, packaged adhering to all relative requirements. [1]
Laboratories that receive biological materials require prior approval with the Institutional Biosafety Committee (IBC) for transfer and storage. Transportation and packing details mandate information regarding the type and source of the biomaterial and methodologies related to manufacturing and potential for infection in all applicable species. [1]
Intended Use
The specific mission or intended use of the biomaterial is a major consideration for expanded downstream processing. Factors to consider include avenues to minimize excessive biosample handling and temperature storage times. [1,2]
Tracking Data and Software
Biosample management and informatics work together to track biosamples from end-to-end. The benefit of digitized automation helps with reconciling biosample shipments and provides up-to the minute virtual tracking as it journeys to various destinations. Informatic enabled logistics fuel solutions for reporting, chain of custody tracking, and operational framework. [1,2,3}
Biospecimen Size and Volume
In determining optimal shipping conditions for any biospecimen, consideration should be given to the biospecimen type, the anticipated length of transportation, size, and volume of product. Solutions in biosample transportation reflect modern advances to minimize costs and excess packaging. For example, transportation cards highlight the opportunity to ship biospecimen samples safely without the burden of vial breakage. [1,2]
Sampled is Well Versed in Sample Transportation Planning and Logistics
Sampled understands the myriad of complexities involved with transporting temperature sensitive biologics. Our facility features state-of-the-art processes, bioinformatics and automation technology. The laboratory personnel are trained and well-versed in ISBER best practices in addition to OSHA standards and guidelines.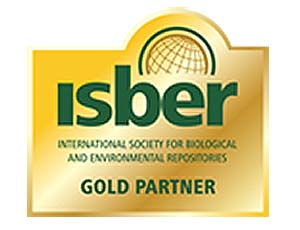 We are an accredited Biorepository with Trusted Logistics Solutions
Sampled is a globally observed full-service biorepository with an established track record in biosample transportation logistics. Our scientific team employs rigorous standards to ensure the delivery of high-quality biospecimens. Using only trusted courier systems, we integrate seamless informatics and a 2D bar coding system to optimize tracking and logistics handling.
Contact Sampled for Sample Logistics Services
Sampled proudly values the relationships with our scientific partners. We have a shared goal to bring the highest level of excellence to our industry of Biorepository science. Our aim is to offer viable biospecimen products, research, processing, and storage solutions to help benefit the scientific community and improve patient outcomes.
References:
Gordy D, Tashjian RS, Lee H, Movassaghi M, Yong WH. Domestic and International Shipping of Biospecimens. Methods Mol Biol. 2019;1897:433-443. doi:10.1007/978-1-4939-8935-5_35
National Research Council. 2000. Bioinformatics: Converting Data to Knowledge. Washington, DC: The National Academies Press.https://doi.org/10.17226/9990.