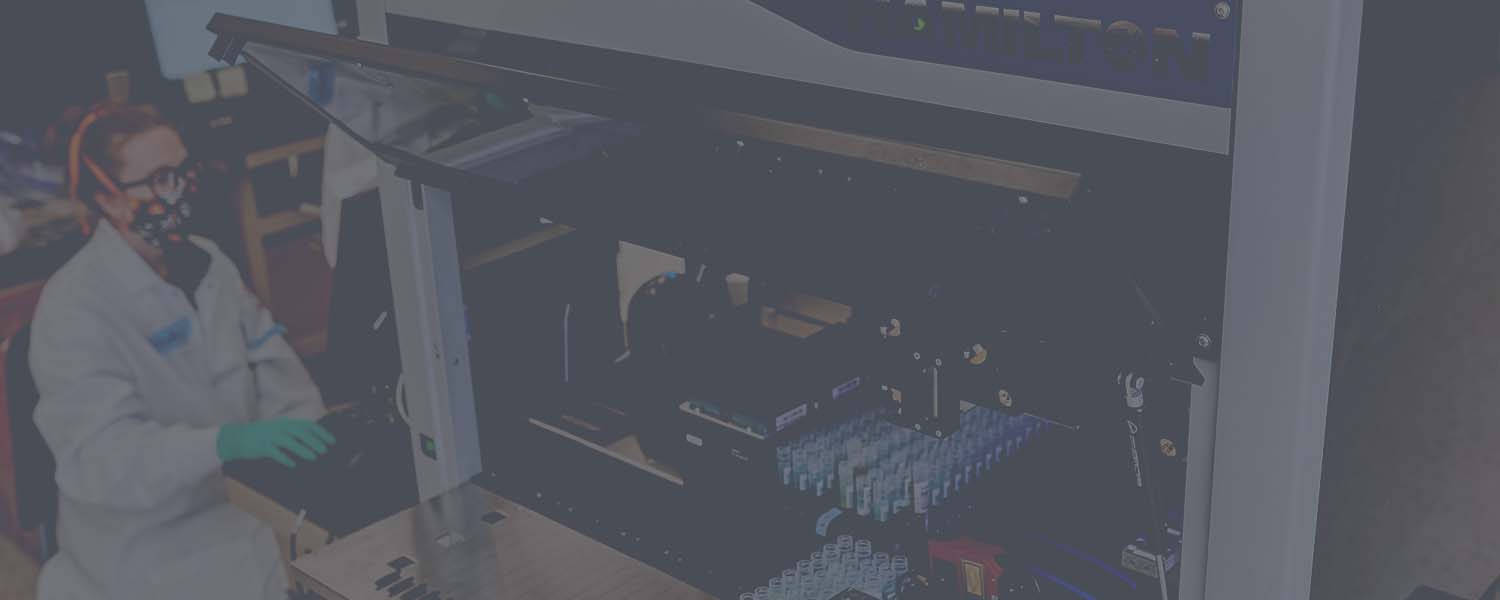 Careers at Sampled
Passionate about Improving Health? Join Team Sampled!
Sampled SMART Labs mission is to be the lab behind every transformative health innovation. We seek people who share our drive to make it faster and easier for innovators to improve health.
Open Postions
NGS Senior Laboratory Specialist
Sampled is seeking a self-motivated NGS Senior Laboratory Specialist with hands-on experience in NGS-library preparation and sequencing on various industry-leading platforms (Illumina, PacBio, 10X Genomics, etc.). In addition, the candidate should be familiar working with and troubleshooting automated workflows utilizing systems such as Perkin-Elmer liquid handlers (among others). The candidate should have a strong background in molecular/cell biology and genomics and be able to design and execute experiments with molecular technologies. Developed skills in protocol development and protocol trouble-shooting are preferred.
Full-time role
Piscataway, NJ On-site
Principal Scientist-Gene Editing
The Principal Scientist will report to the Director of Advanced Sample Processing Services and is expected to:
• Design and conduct in vitro gene editing assays using CRISPR/Cas9 and other technologies
• Drive the inception and execution of novel target projects
• Responsible for providing critical insight and assessment on next0generation technologies (gene editing, delivery, etc.)
Full-time role
Piscataway, NJ On-site
Senior Laboratory Specialist-Cell Lab
Among the key duties of this position are the following:
• Assists with the immortalization of human lymphocyte cell lines and cryopreservation of these cell lines for long-term storage.
• Performs routine laboratory procedures involved in this process and help maintain accurate computer records.
• Under general guidance and direction, provides professional level laboratory technical support duties involving the application of scientific research methods and techniques.
• Performs multistage purifications including PBMC isolation and cryopreservation, other assays, and tests; propagates non-animal specimens and cell cultures; prepares biomaterials including stool for testing.
Full-time role
Piscataway, NJ On-site
Senior Manager, Strategic Relations, Government
The Senior Manager, Strategic Relations, Government role will focus on maintaining and developing government relationships. This role will lead: 1) the enhancement of federal client portfolio, establishment of strategies, policies, and planning to align with government laws/regulations, and solicitation standards & trends; 2) the review of government solicitations, define competitive bidding strategy, and ensure technical and fixed fee proposals submission; and 3) the support of cross functional objectives for budgeting, revenue booking, and effective task order spend down oversight.
Full-time role
US (Remote)
Senior Warehouse Manager
Reporting to the Director Supply Chain, the Warehouse Senior Manager will lead a team managing all processes associated with material receipts, movement, storage and distribution within operations. This position plays a strategic role in the warehousing processes ensuring appropriate controls and efficient operations.
Full-time role
Piscataway, NJ On-site
How We Work
At Sampled, our core values guide us in all of our actions. We…
Strive to delight our clients.

We empathize with our clients' challenges and anticipate their needs.
We reimagine every process in order to deliver exceptional client experiences.
We empower our teams and invest in technology so we can exceed clients' expectations.
Move innovation forward

We lead with cutting-edge science for every project.
We overcome technological challenges as a matter of course.
We scale our solutions by productizing them for use across multiple client segments.
Accelerate your business

We prioritize our core stakeholders.
We run our business on data and metrics.
We adapt to change rapidly and purposefully when market dynamics propel us to.
Rise together as a team

We focus on people first.
We collaborate internally so we can cultivate better partnerships externally
We communicate simply, regularly, and transparently with all our stakeholders and each other.
Transcend what is possible

We dare each other to think bigger and take risks.
We find ways to yes.
We deliver more. Every time.
More about us
Meet the team
Within our Executive Team alone we have over 180 years of cumulative experience in life sciences and healthcare, we know how to take care of your samples
Our Facilities
Our commitment to cutting edge infrastructure is designed to support biorepository sciences and immortalize samples as renewable assets
Careers at Sampled
We're always on the look out for the right people to make Sampled stronger. View vacancies here