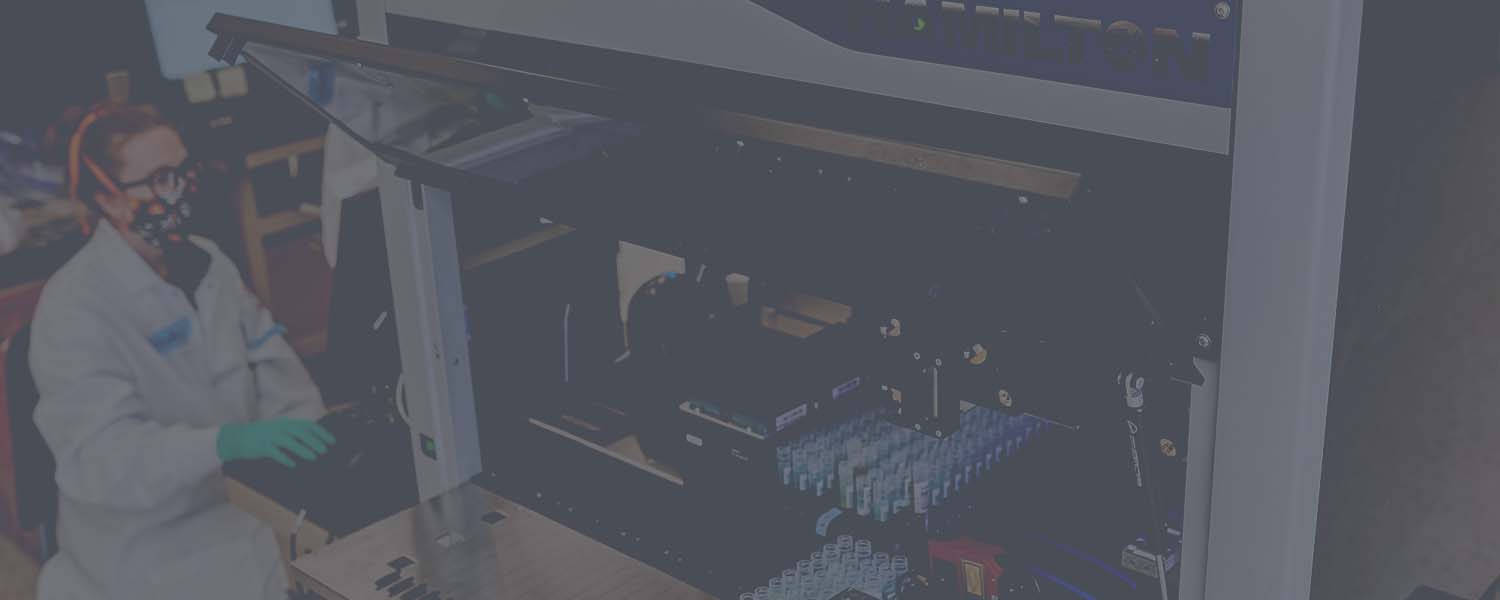 Careers at Sampled
Passionate about Improving Health? Join Team Sampled!
Sampled SMART Labs mission is to be the lab behind every transformative health innovation. We seek people who share our drive to make it faster and easier for innovators to improve health.
Open Postions
Bioinformatician
Sampled is seeking a self-motivated bioinformatician with 2-3 years of experience in bioinformatics or computational biology or related field. Must be adapt with contemporary genomics applications, database management systems and query optimization with higher focus on web-based application programming using programming languages such as Python/R/PHP/PERL, and database management. Familiarity with Array and Sequencing based high throughput data analysis and reporting. The candidate will be responsible primarily for creating and maintaining web-based programming interfaces with backend pipeline development, analyzing experimental data, manipulating and interpreting large data sets in accordance with established protocols. The position will entail consultation, execution and analysis of a variety of technologies in the genomics arena. A qualified candidate will be capable of working independently to analyze genetic data, organize files, and generate detailed reports.
Full-time role
Piscataway, NJ On-site
Facilities Manager
This is an exciting time to be joining Sampled as we continue to grow our facilities at BioCity near Glasgow. Reporting to the company's global Head of Facilities, you will be responsible for the general facilities management, health and safety, and environmental sustainability of the Company's sites in Scotland: Storage Suites, Biotechnology Laboratory, Warehousing, and Offices, and the safety of activities undertaken by Sampled staff at client sites.
Sampled offers the opportunity to join a global business with a passion for improving human health. If you are an experienced Facilities Manager, including HS&E responsibilities, this could be the next position in your career journey.
Full-time role
Motherwell, Glasgow, (On-Site)
Project Manager
Oversees and manages projects at Sampled that are critical to the function and success of the center. Project manager will organize, manage and plan complex projects for the organizations research, development, and product implementation efforts. The Project Manager will centrally manage multiple projects and apply project management knowledge, skills, tools, and techniques to meet project requirements and achieve desired outcomes. Project Manager is responsible for the direction, coordination, implementation, control and completion of projects, while remaining aligned with company strategy, commitments and goals.
Full-time role
Piscataway, NJ On-site
Project Manager, Life Sciences
Reporting to the company's Chief Commercial Officer, you will oversee and manage the successful delivery of client projects that are critical to the growth of the business. You will have responsibility for the organization, execution and management of complex projects for client research, development and product implementation.
Full-time role
Motherwell, Glasgow, (On-Site)
Proposal Specialist
The Proposal Specialist is a key member of the Sampled Commercial Operations Team and reports to the Global Head of Commercial Operations. In this capacity, you will be responsible for:
1) support in all stages of pre-sales process
2) oversee database of proposal queue in CRM
3) scope of work completion and quote generation
4) RFI and RFP document completion and assisting with client presentations
5) manage and maintain lead generation database
6) new staff training and on-boarding.
Scientific Affairs Liaison
Reporting to the Senior Director, Scientific Affairs, this individual will be accountable for the development, management and execution of Medical Scientific Affairs initiatives at Sampled. This role will work in close collaboration with the Senior Director and other key stakeholders (coordinating with business development, commercial affairs, operations, and commercial colleagues) within Sampled to ensure successful launch strategies are aligned and supportive with the overall strategies of the company.
Full-time role
Piscataway, NJ On-site
How We Work
At Sampled, our core values guide us in all of our actions. We…
Strive to delight our clients.

We empathize with our clients' challenges and anticipate their needs.
We reimagine every process in order to deliver exceptional client experiences.
We empower our teams and invest in technology so we can exceed clients' expectations.
Move innovation forward

We lead with cutting-edge science for every project.
We overcome technological challenges as a matter of course.
We scale our solutions by productizing them for use across multiple client segments.
Accelerate your business

We prioritize our core stakeholders.
We run our business on data and metrics.
We adapt to change rapidly and purposefully when market dynamics propel us to.
Rise together as a team

We focus on people first.
We collaborate internally so we can cultivate better partnerships externally
We communicate simply, regularly, and transparently with all our stakeholders and each other.
Transcend what is possible

We dare each other to think bigger and take risks.
We find ways to yes.
We deliver more. Every time.
More about us
Meet the team
Within our Executive Team alone we have over 180 years of cumulative experience in life sciences and healthcare, we know how to take care of your samples
Our Facilities
Our commitment to cutting edge infrastructure is designed to support biorepository sciences and immortalize samples as renewable assets 
Careers at Sampled
We're always on the look out for the right people to make Sampled stronger. View vacancies here