 PacBio
PacBio's mission is to enable the promise of genomics to better human health.
Genomics
Menlo Park, California
Visit pacb.com
Overview of PacBio Technology:
Sampled is proud to be a Certified Service Provider of PacBio HiFi long-read sequencing technology. The mission of PacBio is enabling the promise of genomics to better human health. Through this DNA/RNA Sequencing service Sampled is providing scientists with some of the world's most advanced sequencing technology that enables insights to better understand biology and human health.1
HiFi long-read sequencing is recognized as the most accurate and complete sequencing technology:
PacBio HiFi offers 21× fewer errors vs alternative technology, >6× fewer errors vs Illumina in the Precision FDA benchmarking of total errors (SNV + indel + SV)
Read lengths up to 25 kb allow you to span large structural variants and challenging repetitive regions, and to sequence full-length transcripts
Epigenetics can be explored through direct detection of base modifications during sequencing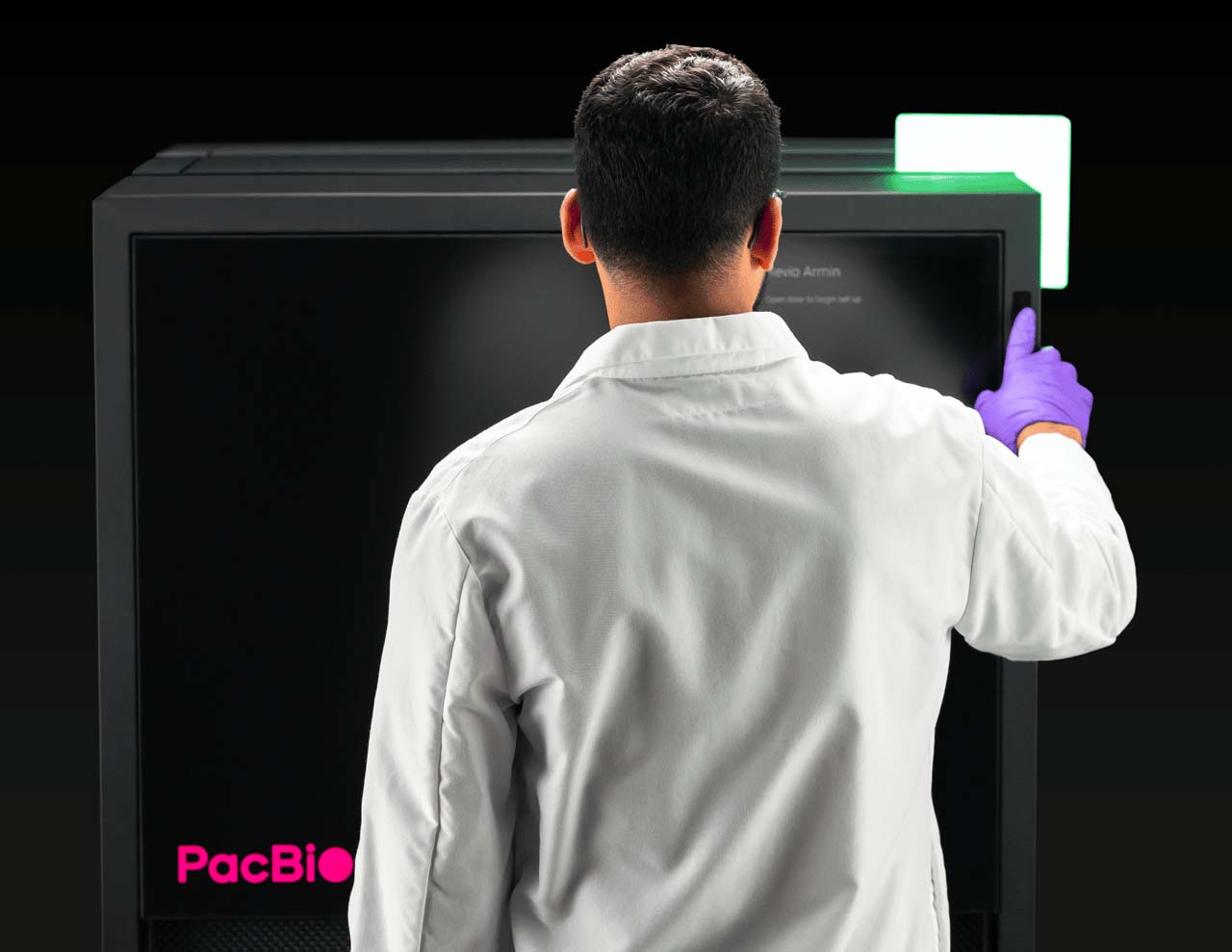 Which Long-Read Sequencing Methods are available?
Sampled can provide clients access to a range of Hi-Fi long-read sequencing methods to further their research and benefit from the PacBio sequencing technology, including:
Whole genome sequencing
Complete and accurate resolution through unbiased, single-molecule reads of up to 25 kb, a median read accuracy of >99.9% (Q30). No reads are under Q20.
RNA sequencing
Characterize the full diversity of the transcriptome including full-length isoforms.
AAV sequencing for Gene Therapy
High accuracy and complete visibility are critical to the success of novel vector discovery, vector design, and manufacturing quality control for gene therapy products.
Targeted sequencing
If you are using PCR, hybridization-capture, or amplification-free enrichment, HiFi sequencing allows you to discover and detect the full breadth of variants in targeted regions of the genome and transcriptome.
Complex Populations
Build pangenome references
Epigenetic
Use 5-base HiFi sequencing to study epigenetics of humans and other eukaryotes. Measure 5mC methylation at CpG sites directly from the sequencing instrument without the need for bisulfite treatment or other special library preparation methods. Build a more comprehensive picture of how microbes use epigenetic modification for immune evasion by characterizing DNA modifications and methyltransferase recognition motifs for 4mC and 6mA.
---
What Application Areas are Suitable?
This leading DNA sequencing technology is highly suited to a range of industries including:
Oncology Research
Accurate long reads allow you to uncover novel isoforms, fusions, and structural variants with unmatched accuracy.
Agriculture
HiFi technology gives plant and animal scientists access to actionable genomic insights that other technologies cannot provide.
Microbial Genomics
Track the evolution of viral populations
Resolve bacterial strains, serotypes, and plasmids
Obtain improved gene discovery with reliably closed highly accurate bacterial genomes.
Distinguish community composition at the strain level to correlate specific species to difference in metagenome function or systemic outcomes.
Connect metagenome community functions by using closed and high-quality MAGs to align metagenome community functions to specific strains.
---
Which PacBio Platform is Available?
Sampled is proud to be running both the PacBio Revio and the Sequel IIe which provide the following benefits:
PacBio Revio system
Highly accurate HiFi sequencing at scale (15x)
Efficiency (50% fewer consumables)
High throughput (rapid set up and library prep)
Massive compute power (20x increase over Sequel IIe)
If you are using PCR, hybridization-capture, or amplification-free enrichment, HiFi sequencing allows you to discover and detect the full breadth of variants in targeted regions of the genome and transcriptome.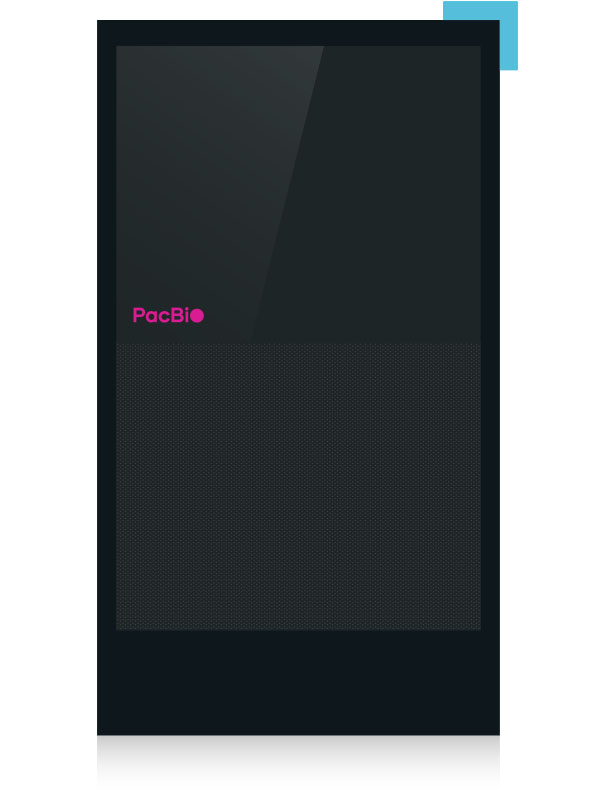 PacBio Sequel IIe System
Up to 4M 99.9% accurate reads
Runs in under 30 hours, with flexible run times
5-base genome sequencing (A, T, G, C, 5mC) in native DNA, for immediate access to the epigenome with no special workflow or data processing steps
Deeper biological insights, less data processing, and faster results thanks to the unmatched clarity of HiFi reads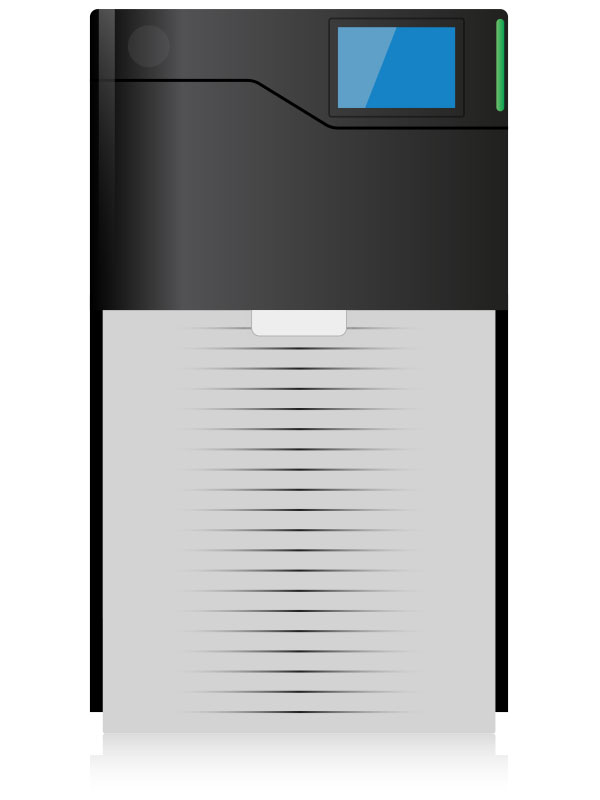 ---
What does the PacBio platform look like in a Sampled lab workflow?
Working with Sampled to access PacBio technology means that researchers can benefit not just from the sequencing technology but the wider Sampled services which include the; Storage, Management, Analysis, Research and Transport of biosamples.
Useful Resources:
Blog
HiFi reads outperform both short reads and noisy long read: In precisionFDA Challenge, PacBio HiFi Reads Outperform Both Short Reads and Noisy Long Reads
Blog
Why use an outsourced service provider for PacBio technology? Cost-effective microbiome and metagenomic HiFi sequencing with PacBio service providers
News
Nature names long read sequencing method of the year
Blog
Sequencing Telomeres – the HiFI Difference: The HiFi difference – sequencing telomeres
Datasets
PacBio Revio Datasets
If you're interested in gaining access to this technology and wider Sampled services, please reach out to our experts.