How to Choose a Lab Freezer – Ultimate Guide
Choosing the right lab freezer can be a critical decision with numerous factors to consider. In this guide we aim to explain these factors and ultimately discuss why outsourcing might be the best option for your needs.
Table of Contents
Understanding Lab Freezer Types:
There are various types of freezers, from ultra-low temperature (ULT) freezers to laboratory refrigerators and cryogenic freezers. The type of freezer you choose should depend on the sample type, sample processing that has taken place and your ultimate research aims which all influence specific sample storage temperature requirements.
Key Considerations in Choosing a Lab Freezer:
Temperature Requirements: Your samples' preservation needs will determine the temperature range you require. For instance, if you need to store biological samples like DNA or viruses, you may need an ultra-low temperature freezer that can maintain temperatures as low as -80°C or potentially a cryogenic system that operates down to -196°C
Size and Space: Depending on the volume of samples you need to store, the size of the freezer is a critical factor. Space available in your lab is also an important consideration.
Energy Consumption: Some freezers consume more power than others, impacting operational costs and environmental footprint.
Redundancy and Reliability: It's important to consider whether the freezer has back-up systems to maintain the temperature during power failures and how reliable the brand or model is based on past customer experiences.
Price: The cost of the freezer and its maintenance could significantly impact your budget.
The Challenges of In-House Sample Storage:
While having a system in-house offers on-site storage of biological samples, it also poses several challenges:
High Upfront and Maintenance Costs: Buying a lab freezer can be expensive. Moreover, they require regular maintenance and servicing, and repair or replacement parts can be costly.
Energy Consumption: Lab freezers, particularly ULT freezers, can consume a lot of energy, adding a substantial amount to your facilities costs.
Space Constraints: Lab space is often at a premium. Freezers can take up valuable room that could be used for other essential lab equipment or workspaces, especially in pharma and biotech hubs such as California, US, Massachusetts, US and Cambridge, UK.
Monitoring and Backup: In-house freezers require constant temperature monitoring and a backup plan in case of power failures, which can be a significant burden on lab staff and require specialist remote monitoring systems to ensure chain of condition and custody is recorded.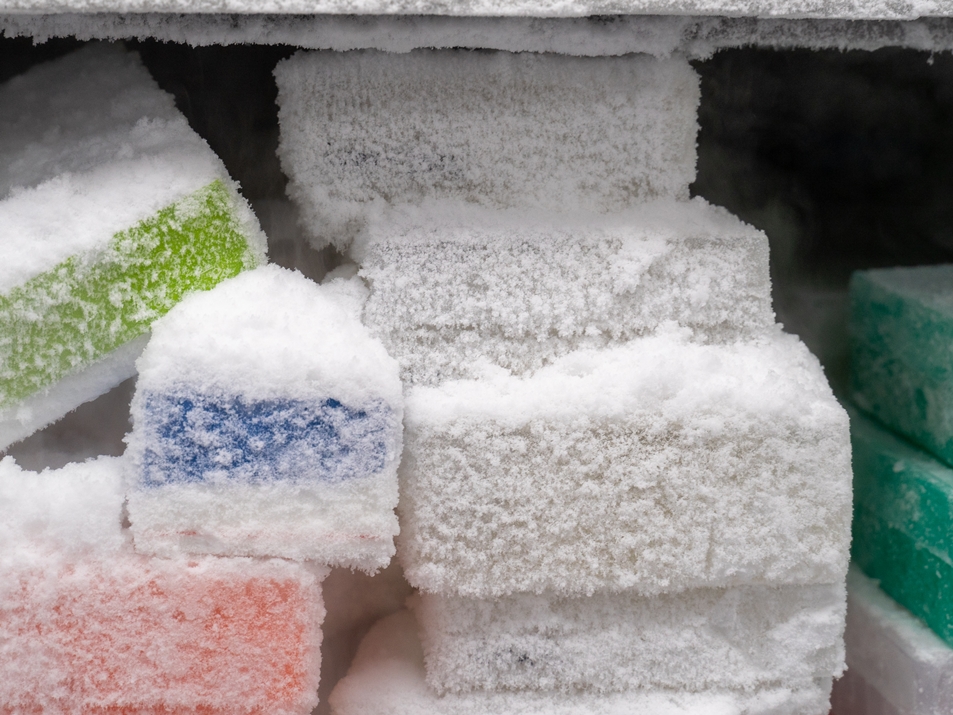 The Benefits of Outsourcing:
To navigate the challenges of in-house sample storage in a lab freezer or setting up your own biobank, many labs opt to outsource their sample storage to professional biorepository such as Sampled. Read our blog that provides expert advice on the top 5 reasons to outsource biological sample storage here which include; cost savings, expertise, security, flexibility and reliability.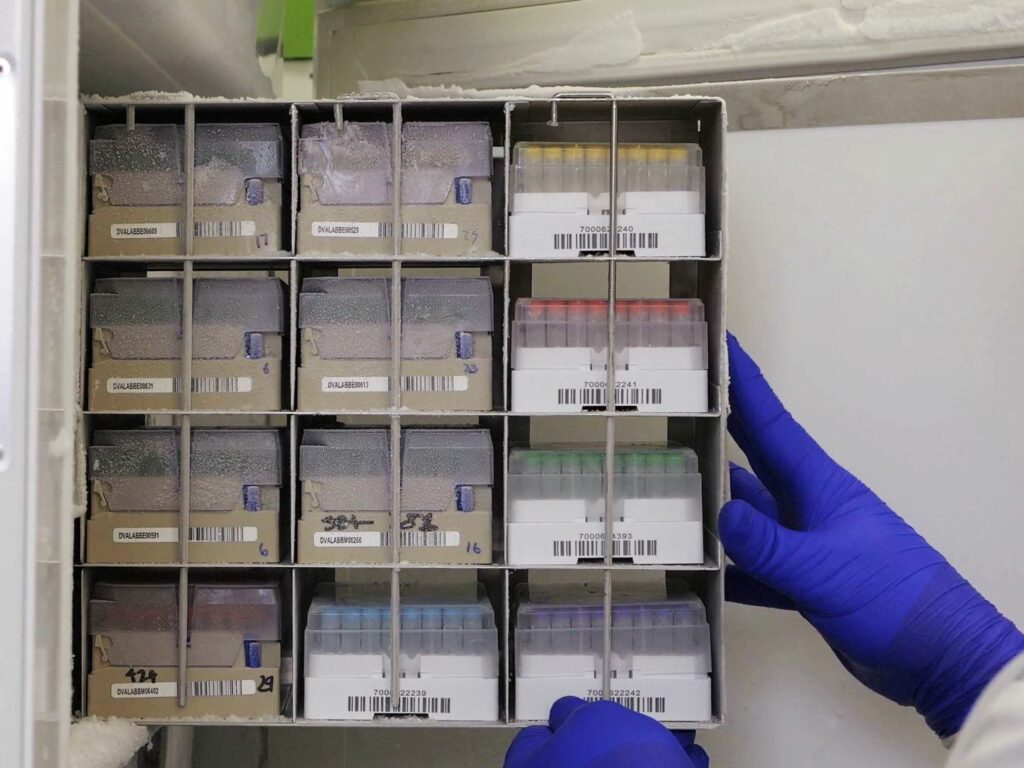 While choosing a lab freezer can depend on various factors, outsourcing your sample storage to a professional biorepository can save costs, space, and time, while providing expert care and security for your samples. Outsourcing your storage to Sampled means you will receive expert guidance on not just what temperature to store your samples, but also guidance on; labware format, sample processing, sample collection – all based on your ultimate research aims for the sample.
Moreover, outsourcing biological sample storage could offer more flexibility and scalability than in-house sample storage. Therefore, for many labs, outsourcing is a compelling and efficient alternative to the investment of many resources into managing a lab freezers in-house. A combined method is to keep a reduced amount of 'high touch' samples in-house and transfer long-term or 'low-touch' samples to a biorepository.
If you would like to learn more about our sample storage services contact us today.