Expert Biorepository Services – 3 Important Points
In the research world, the preservation and maintenance of biological samples are paramount, and that's where our biorepository services at Sampled come into play. Accredited by both the College of American Pathologists (CAP) and CLIA, we strive to uphold the highest standards in bio-storage, catering to a diverse range of clients and customized to your unique research objectives. This is all in addition to being a gold member of ISBER, who maintain best practice guidelines.
Table of Contents
Our state-of-the-art VIP ECO freezers and secure biobank facilities form part of our comprehensive suite of biorepository services. These facilities not only maintain your samples at optimal biosample storage conditions but also cater to labs facing space constraints. Alongside this, our Laboratory Information Management System (LIMS) and cold-chain logistics ensure smooth global distribution, allowing us to track a sample's temperature throughout its journey.
At Sampled, we understand that procuring biorepository services is not a decision made lightly, and there are several challenges to navigate. We've honed our services to address these obstacles, delivering flexible data management systems, cost-effective infrastructure, and comprehensive disaster recovery plans.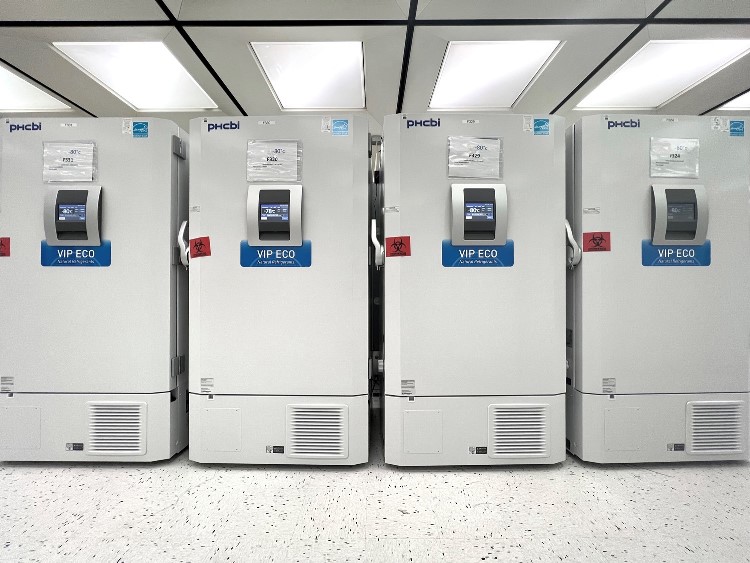 With 25 years of experience, our track record in biorepository services speaks for itself. With a capacity for over 20 million biosamples, we cater to a broad spectrum of biosamples, including whole blood samples, PBMCs, urine, stool, hair, tears, breast milk, sperm, stem cells, iPSC lines, and histological samples.
Why should you choose our biorepository services at Sampled? Here are three compelling reasons:
Assurance of Sample Quality and Sample Integrity
We prioritize the preservation of your samples' integrity and quality. Our facilities and stringent temperature controls ensure your samples' viability for future use, regardless of the type of biosample.
Safety and Disaster Recovery
Our facilities are equipped with comprehensive disaster recovery plans, including backup generators, to safeguard your valuable biosamples against unforeseen circumstances.
Cost-Effective and Efficient Management
Our LIMS and global distribution capabilities save you significant time and resources, offering a more cost-effective solution than building and maintaining your own bio-storage facilities.
All this is done in a wide range of temperature controlled sample storage environments, from ambient all the way down to -196 Cryogenic storage.
We blend expert knowledge with cutting-edge technology to deliver reliable and secure biorepository services tailored to your research needs. If you're in search of secure, customized, and reliable biorepository services, Sampled stands ready to support you.
Explore our comprehensive biobanking and biorepository services and let us help take your research to the next level. Contact us today to learn more about our offerings. Remember, Sampled is not just a service provider; we're your partner in research.