Table of Contents
CAR-T Droplet Digital PCR (CAR-T ddPCR) is a PCR based technique that enables the absolute quantitation of target DNA or RNA sequences, without the need for standard curves. This technology is extremely useful in supporting CAR-T therapy because it can accurately measure the vector copy number, which is critical to the success of the therapy. In this article, we will explore how ddPCR technology is used in CAR-T therapy and why outsourcing this research to service providers is beneficial.
What is CAR-T therapy?
CAR-T therapy involves genetically engineering T-cells to recognize and destroy tumor cells. This is done by introducing genes coding for the chimeric antigen receptor (CAR) into the T-cells via a viral vector. After the genetic material has successfully integrated into the genome of the T-cells, they then expresses the CAR on the cell surface, so that it can recognize and bind to tumor-specific antigens with high specificity.
Why is it important to measure vector copy number in CAR-T therapies?
The vector copy number is the number of copies of the viral vector that integrate into the genome of the T-cells. This is a critical factor in the success of CAR-T therapy, as it determines the efficiency of CAR expression and the potency of the CAR-T cells. Therefore, accurate measurement of the vector copy number is essential. Low transfection efficiency reduces the efficacy of the cancer immunotherapy whereas T-cells harboring too many vectors can increase the risk of transgene integration near oncogenes. Thus, CAR transgene copy numbers should be kept within a safe but effective range in order for the therapy to be effective.
CAR-T ddPCR technology is the most accurate method for measuring the vector copy number. It works by partitioning the sample into thousands of droplets, each containing one or zero copies of the target sequence. PCR amplification is then performed on each individual droplet, and the endpoint fluorescence is measured to determine whether the droplet contained the target sequence. By counting the number of positive droplets and comparing this to the total number of droplets, the absolute copy number can be calculated.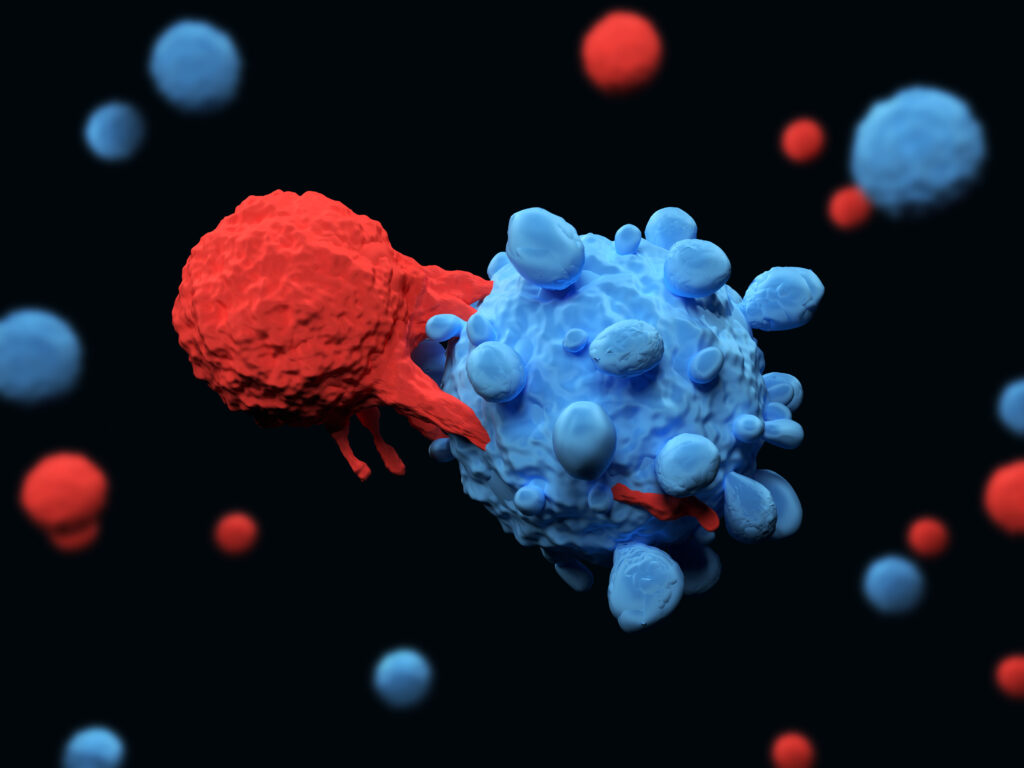 What are the 5 advantages to outsourcing ddPCR for CAR-T therapies?
Expertise:
Here at Sampled, our highly skilled experts have years of experience in this field and have the necessary expertise and knowledge to deliver high quality and accurate results. Our trained experts follow up to date protocols and best practices when employing ddPCR technology to measure CVN and can provide accurate and reliable results. This saves you from having to become an expert in using ddPCR platforms and allows you to focus on the research that matters most.
2. Cost-effective:
Not every lab can afford to carry out ddPCR on their samples. Outsourcing research is almost always more cost-effective than purchasing and maintaining ddPCR platforms (and associated consumables) for your lab. Moreover, heads of laboratories and group leaders can save more by not having to hire and train new staff members just to carry out ddPCR related investigations.
3. Time-saving:
Your time is precious, if done incorrectly ddPCR can delay CAR-T therapies from being administered which could have severe implications. By outsourcing this work, Sampled is able to deliver results quickly, since our experts are highly skilled and follow optimized protocols which allows researchers to focus on other aspects of their research.
4. Flexibility:
CAR-T projects can vary in size and scope, which is why Sampled is able to scale our services to fit your needs. We work with researchers to develop customized workflows that can be scaled up or down depending on your project's needs. Altogether, this means that researchers can scale their projects without having to invest in expensive equipment or hire additional staff.
5. Quality assurance:
Sampled provides high-quality data and by following best practices and standardized protocols to ensures that the results meet the standards required for your needs. Our trained staff employ rigorous quality control measures to ensure that the data generated is accurate and reliable.
Learn more about our services by reading our technical flyer, or visit our CAR-T ddPCR page.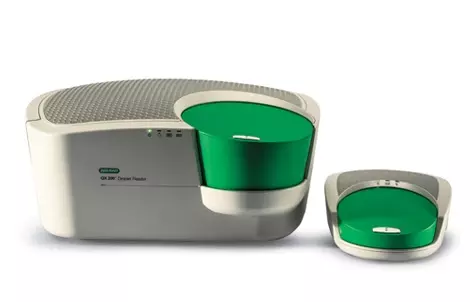 In conclusion, ddPCR technology is critical in supporting CAR-T therapy by accurately measuring the vector copy number in transfected T-Cells and has been show to offer a robust solution. Outsourcing this research to Sampled has many benefits for researchers, including expertise, cost-effectiveness, time-saving, flexibility, and quality assurance.
To find out more about how outsourcing ddPCR services can benefit your research, talk to one of our experts today