Why are researchers outsourcing NPC Differentiation?
NPC Differentiation applications can be vast, and could revolutionize treatment of neurological diseases – but why outsource it?
Table of Contents
Neural progenitor cells (NPCs) are a type of multipotent, adult stem cell that possess the ability to differentiate into neural cells. NPCs differentiate into the glial and neural cell types that populate the central nervous system (CNS). It is for this reason that they are highly sought after in such fields as drug discovery, disease modelling, studying neurodevelopment and regenerative medicine.
One of the biggest potential goals of NPC differentiation is in the development of cell therapy for various neurological disorders. NPC differentiation has been shown to improve neurological function in animal models of Parkinson's disease, spinal cord injury, and stroke. Researchers are now exploring potential therapeutic applications for NPCs in humans, which could lead to significant advancements in the treatment of these conditions. Similarly, pharmaceutical companies are now actively utilizing NPCs is in drug discovery and development.
With the ability to produce neurons and glial cells, NPC Differentitation can be used to study the effects of drugs on the nervous system as well as study the risk of toxicity to ensure patient safety. This can help researchers identify potential drug candidates and optimize their efficacy and safety profiles.
With such promise, the question arises: should researchers create their own iPSCs before differentiating them into NPCs? Briefly, iPSCs are pluripotent stem cell that can be generated from adult cells, such as fibroblasts or blood cells, and reprogrammed to their pluripotent or "blank" state. This makes them an attractive source of NPCs, however, depending on the methods used this can be very laborious in terms of time and resources. In most reprogramming protocols, a single mistake or misstep in following the protocol can lead to weeks of cell culture work being wasted, not to mention the loss in cell culture reagents.
In this article we will explore 4 reasons why outsourcing NPC differentiation is advantageous to researchers: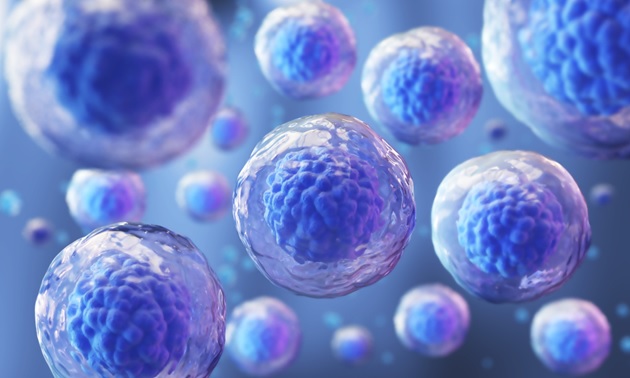 Reducing expenditure and resources
Outsourcing iPSC differentiation can save time and resources for researchers, who may not have the necessary expertise or infrastructure to perform the complex differentiation process in-house. This allows them to focus on their core research, such as drug discovery and preclinical testing. Additionally, outsourcing can provide access to a diverse range of iPSC lines and NPCs, which can be custom designed to meet specific research needs such as the NINDS Stem Cell Catalog.
Instead of hiring new employees who have the ability to reprogram patient cells into iPSCs and differentiate them into NPCs, Sampled can take patient samples and do the work for you, saving you time and money by removing the need to hire new staff members and training them.
Consistency and Quality of NPCs
Another advantage of outsourcing is that it can ensure the quality and consistency of NPCs. Differentiation of iPSCs into NPCs is a labor-intensive process that requires strict quality control measures to ensure that the NPCs are of the desired purity and functionality, this process takes even longer if you do not have the right training or expertise. Our in-house experts are equipped with the right knowledge and tools to be able to carry out reprogramming and differentiation for you.
Outsourcing to a specialized service provider can offer access to experts with experience in the differentiation process and quality control measures, ensuring that the NPCs are of high quality and consistent across batches. To learn more about our quality control options you can read our resource on Source and Stem cell reprogramming services.
Reducing turn around time
As mentioned above, differentiation of iPSCs into NPCs is a time and labor-intensive process. This is especially true if you are new to cell culture work or differentiating iPSCs, as a single mistake can cost you months of time as you are forced to restart your differentiation protocol. At Sampled we can provide up to 10 individual cell lines within 3-4 months where researchers will receive 16-20 vials containing 2 x 106 cells per vial.

Scaling NPC Differentiation Efficiently
Projects can change direction at a moment's notice. We understand the need to stay agile which is why outsourcing iPSC differentiation into NPCs can benefit researchers who need to scale up their research. We work with you to understand your needs and requirements and aid in experimental design where necessary to ensure that you receive the right number of NPCs that have undergone the appropriate quality control measures
In conclusion, the applications of NPC Differentiation are vast and can potentially revolutionize the treatment of neurological disorders. Outsourcing iPSC differentiation into NPCs can offer several advantages, including cost and time savings, access to specialized expertise, and quality control measures. This can enable researchers and biopharmaceutical companies to accelerate their drug discovery and development programs, providing potential new treatments and hope for patients suffering from neurological disorders.