New York State (NYS) has issued our Sampled SMART Lab in New Jersey with an NYS Tissue Bank License certificate for tissue bank operation. Facilities are required to hold this license if they handle, preserve or test human tissue samples originating from or going to residents within NYS and is awarded by the NYS Department of Health.
This license enables our biorepository to handle the following categories of human biosamples:
Reproductive tissues
Hematopoietic progenitor cells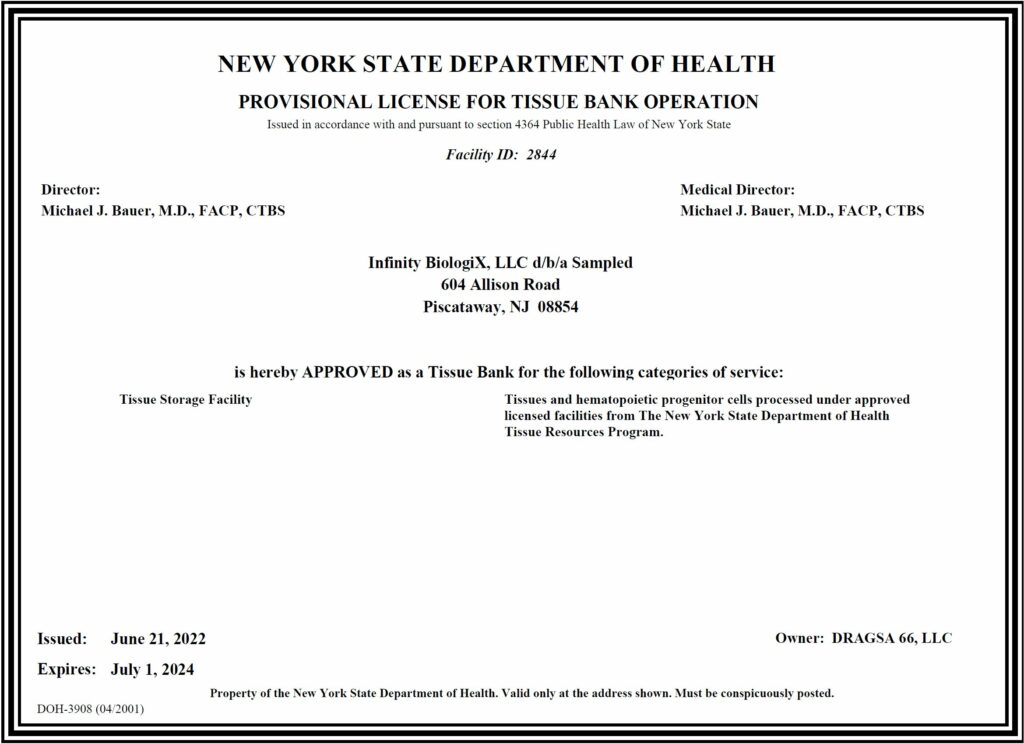 This licensing adds to a string of other important certifications, licenses and accreditations that #TeamSampled are proud to hold, as well as following industry best practices from organizations such as ISBER.