Shifting Gears from CAPEX to OPEX: The Financial Acumen of Outsourcing Laboratory Services
Table of Contents
In today's dynamic pharmaceutical landscape where inflation and cost controls are at the forefront, prudent financial management is more important than ever. Amidst this backdrop, a trend is garnering significant attention – shifting from capital expenditures (CAPEX) to operational expenditures (OPEX) by outsourcing laboratory services. This transformative move is not just a shift in financial strategy, but also an embrace of flexibility and risk management.
Financial Flexibility through Outsourcing
Capital expenditures, or CAPEX, are significant one-time investments a company makes, such as the cost of building laboratories, buying high-tech equipment, and other upfront expenses related to in-house lab services. On the other hand, operational expenditure (OPEX) refer to ongoing costs for running a business, like service fees. By outsourcing laboratory services, pharmaceutical companies can shift substantial lab-associated CAPEX into more predictable and manageable OPEX, while deploying cash (that would have otherwise been used for CAPEX) to other projects that may generate higher returns.
This transformation brings enhanced financial flexibility, as costs are spread over time and are more predictable, which aids in better financial planning and resource allocation.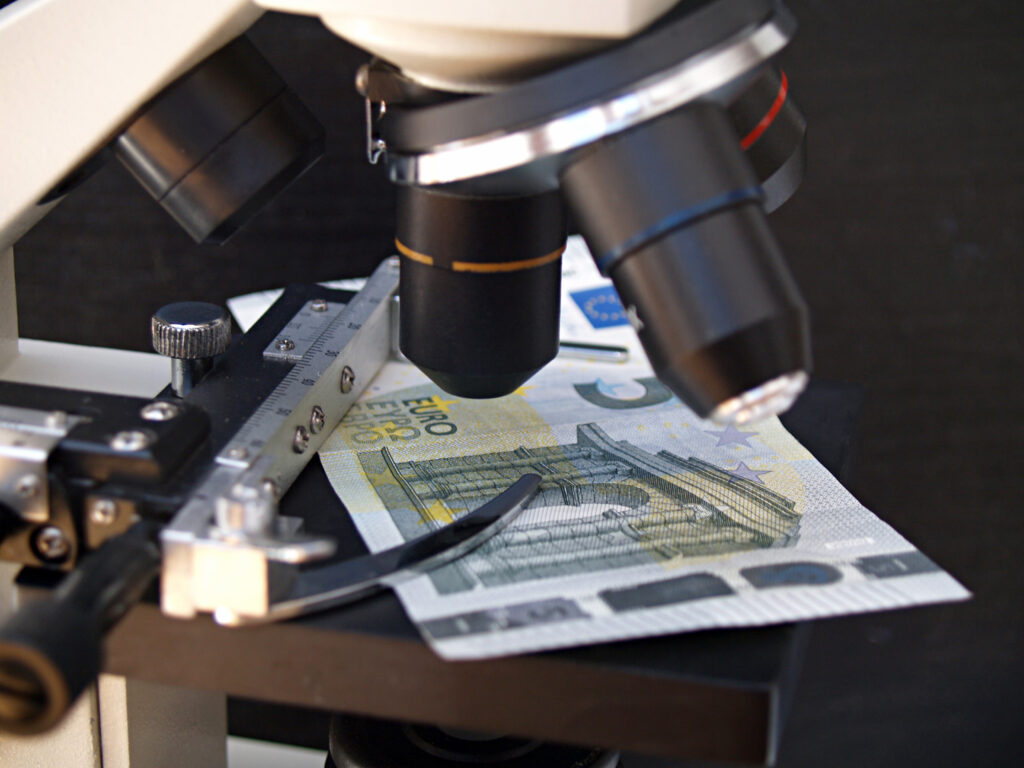 Access to Technology without Significant Investments
Outsourcing also grants pharmaceutical companies access to cutting-edge laboratory technology and expertise without the need for substantial capital investments. Specialized vendors often equip their labs with state-of-the-art infrastructure, which can be used by companies as part of their OPEX. This ensures that companies stay at the forefront of technology, without bearing the brunt of CAPEX investments.
Risk Mitigation
There's also a significant risk reduction advantage to outsourcing. By shifting the responsibility of lab services to trusted outsourcing vendors, companies effectively transform potential CAPEX related to equipment maintenance, staff training, and regulatory compliance into predictable OPEX. This shift also protects companies from the risks associated with technological obsolescence and regulatory changes.
Scalability
Finally, outsourcing laboratory services provides pharmaceutical companies with scalability and adaptability. Unlike in-house operations, where scaling up would mean substantial CAPEX on infrastructure and equipment, outsourced services allow firms to easily adjust their OPEX based on their ever-changing business and financial demands. This ability to scale services up or down without significant financial implications is an added boon of transforming CAPEX into OPEX.
Conclusion
In conclusion, outsourcing laboratory services, for example NGS Services, presents an advantageous strategy for pharmaceutical companies to convert significant CAPEX into OPEX. It enhances financial flexibility, provides access to cutting-edge technology, mitigates risks, and offers scalability. This shift can be a key enabler in helping companies achieve greater financial efficiency and agility in an increasingly competitive and dynamic industry landscape.