Next-generation sequencing services (NGS services) have been transforming the field of genomics by allowing scientists to rapidly sequence genomes and transcriptomes at a much lower cost than previous technologies. NGS has become a powerful tool for understanding the genetic basis of diseases and biological processes and is utilized by small academic groups to large pharmaceutical companies. It involves the sequencing of DNA or RNA using high-throughput platforms, which generate vast amounts of data. Unfortunately, the complexity of NGS technology means that it can be time-consuming and expensive, requiring specialized equipment, skilled personnel, and extensive bioinformatics analysis. Outsourcing NGS services to a specialized provider, like Sampled, can offer several benefits for research organizations.
Why Outsource NGS Services?
At Sampled, we specialize in providing high-quality NGS services to researchers across the globe. Our team of experts has extensive experience in designing experiments, optimizing protocols, and interpreting results, ensuring that the data generated is of high quality and relevance to the research question. In this article, we will explore 7 key benefits of outsourcing NGS services.
Access to Expertise
NGS is a highly specialized field where the technology is constantly evolving, and keeping up with the latest developments can be challenging. Here at Sampled, our highly skilled experts have years of experience in this field and have the necessary expertise and knowledge to deliver high quality and accurate results. Furthermore, our team stay up to date with the latest advancements in the field by working with sequencing partners closely. We will work with you to help design experiments, optimize protocols, and interpret your results if you require access to a Bioinformatics team. This expertise can help ensure that the data generated is of high quality and relevant to the researchers' aims and objectives.
Cost-Effectiveness
The cost of setting up an in-house NGS facility can be prohibitive for many research organizations. Not only does it require the purchase of expensive equipment, but also ongoing maintenance, upgrades, and personnel costs. Outsourcing NGS services can be a cost-effective alternative. Sampled can provide customized service packages that fit within your budget, without compromising on quality or turnaround time. This means that sequencing costs can be reduced, allowing researchers to allocate more resources to other areas of their research.
High-Quality Data
The quality of the data generated by NGS can vary depending on several factors, including sample preparation, sequencing platform, and bioinformatics analysis. A specialized NGS provider, like Sampled, can ensure that each step of the process is optimized for quality. We use state-of-the-art equipment, standardized protocols, and rigorous quality control measures to ensure that the data generated is accurate and reliable.
Faster Turnaround Time
NGS can be a time-consuming process, with each step taking several days to weeks to complete. Outsourcing NGS services can help accelerate the research timeline. At Sampled our team of experts work quickly and efficiently, without compromising on quality. We can provide fast turnaround times, allowing researchers to get their results faster and move on to the next stage of their research. This can be critical in situations where time is of the essence, such as when studying outbreaks of diseases or if demand surges due to unforeseen circumstances.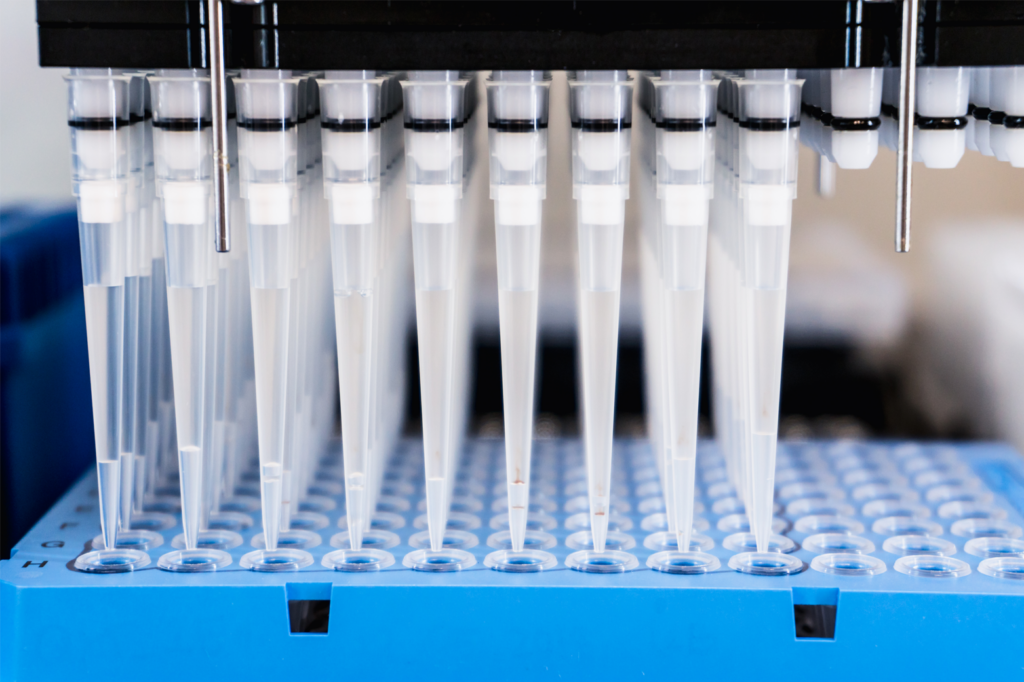 Customized Service Packages
Every research project is unique, and NGS service providers should be able to provide customized service packages that meet the specific needs of each project. Sampled offers a wide range of services, from whole-genome sequencing to targeted sequencing to transcriptomics. This includes options such as the choice of the sequencing platform to be used, the number of reads, and the level of coverage. We can work with researchers to design experiments that fit their research question and budget. We also provide flexible service options, such as pilot studies and data analysis only, to help researchers get the most out of your NGS data.
Reduced Risk of Errors
NGS involves multiple complex steps, from sample preparation to bioinformatics analysis, and each step has the potential for errors. Outsourcing NGS services to Sampled, can help reduce the risk of errors. We have extensive experience in handling different types of samples, optimizing protocols, and troubleshooting technical issues. Moreover, we have stringent quality control measures in place to ensure that errors are identified and corrected.
Scalability
Research projects can vary in size and scope, and NGS service providers should be able to scale their services accordingly. Because we invest in multiple platforms, Sampled has the capacity to handle large-scale projects, with the ability to process thousands of samples per month. We can also work with researchers to develop customized workflows that can be scaled up or down depending on the project's needs. Altogether, this means that researchers can scale their projects without having to invest in expensive equipment or hire additional staff.
What NGS Services do Sampled Provide?
Sampled provide a wide range of next-generation sequencing services using leading technologies such as Illumina, PacBio, Fabric Genomics, Twist Biosciences and others.
Whole Genome Sequencing
Whole Exome Sequencing
Amplicon Sequencing
Whole Transcriptome Sequencing
mRNA Sequencing
10X Genomics Single Cell gene expression
Allowing for storage and transportation of single cells
Metagenomic Sequencing
PacBio Long Read sequencing
Custom panel design and sequencing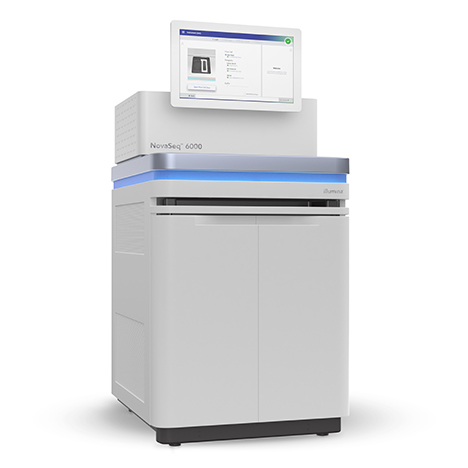 In conclusion, outsourcing NGS services to Sampled as part of our wider analysis services we can provide access to expertise, cost-effectiveness, high-quality data, faster turnaround times, customized service packages, reduced risk of errors, and scalability. Our team of experts can work with you to design experiments that fit your research question and budget and deliver high-quality results that help you to advance your research. Contact us today to learn more about our NGS services and how we can help you to achieve your research goals.