Genomics
Whether you are a researcher in academics, pharma, commercial laboratory, biotech group or clinical diagnostics/trials team, Sampled's trained scientists using advanced analytical instruments and techniques are able customize genomics service for you
Next Generation Sequencing
Using our cutting-edge platforms from Illumina, PacBio, ClearDX and more, we can customize sequencing investigations to fit your requirements, whether they involve "off the shelf kits" or bespoke panels. Furthermore, we are able to accommodate a wide range of samples for testing from several different sources including:
Human
Mouse
Rat
Other animal species
Bacteria
Viruses
Below is a breakdown of the NGS services provided at Sampled:
Whole Genome Sequencing
Whole Exome Sequencing
Amplicon Sequencing
Whole Transcriptome Sequencing
mRNA Sequencing
10X Genomics Single Cell gene expression
HIVE single cell RNA sequencing

Allowing for storage and transportation of single cells

Metagenomic Sequencing
PacBio Long Read sequencing
Custom panel design and sequencing
Comprehensive genome-wide exploratory identification of genetic variants by short read or long read whole genome sequencing (WGS):
Short read sequencing performed using our 2 Novaseq 6000 sequencers and long read sequencing performed by 2 Pacbio Sequel IIe sequencers on board at Samlped
Variety of sample types can be analyzed from several sample sources (human, rat, mouse, etc)
Targeted exploration of pathogenic genetic variants using short read whole exome sequencing (WES).
Identification of common or rare benign and pathogenic variants and SNPs in protein coding regions of the entire genome.
High sensitivity detection of disease associated genetic variants by designing and sequencing targeted custom NGS based panels for precision diagnostics and personalized medicine.
Our Nextseq and Miseq instruments can sequence smaller targeted genomic regions to identify disease-associated variants at high sensitivity.
Hereditary disease panels
Breast and Ovarian cancer panel
We offer three types of genotyping services (Research or Clinical Grade) that analyse both small nucleotide polymorphisms (SNPs) and small nucleotide variants (SNVs). These are:
Low-Throughput:
Analysing 1-12 locations for SNPs/SNVs using Quant Studio qPCR systems. We can use Quant 12k and Quant Studio 5 instruments for this type of analyses.
We are able to process hundreds of samples in less than 2 business days.
Mid-Throughput
Analyses 20-100 locations for SNPs/SNVs which is run on Fluidigm's BioMark HD and Juno systems.
We can process several hundred up to one thousand samples in 2 business days.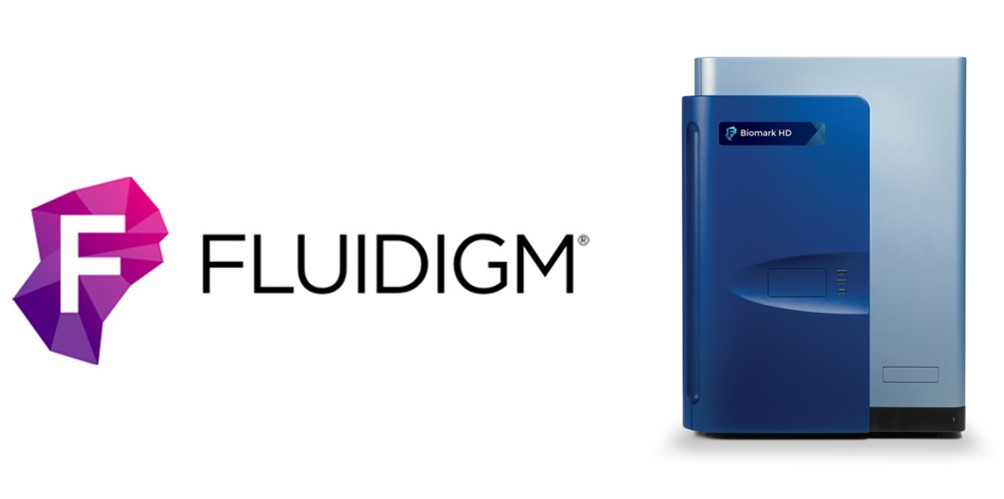 High-Throughput
Here we can analyse 1000s up to millions of SNPs and/or SNVs of interest using microarray technologies as well as informatic driven imputation services, such as Illumina Infinium iScan, ThermoFisher Axiom GeneTitan and GCS3000. All of these are automated, high-throughput systems.
We are able to process 1000s to 10,000s in one business week which are one of the highest turnaround times available
Whether you are looking to run standard genotyping arrays using ThermoFisher or Illumina's or looking to run more customised and tailor-made arrays, we are able to fulfil your requirements.
If you are unsure of which array is best for you, we can also co-ordinate with your team to create custom builds. This involves finding out which array/instrument covers the SNPs/SNVs you wish to investigate and selecting the right kit or building a custom build just for you.
Data analysis is the final step in our workflow, but no less an important one to us. We automate data analysis for our clients based on their data packages requirements. We do this by creating custom pipelines which are agreed upon before work commences. For example, clients working with clinical or semi clinical data will have standard operating protocols customised for their pipelines which can be requested if necessary.
Speak to an expert today
We pride ourselves on being able to provide genotyping solutions to customers from all backgrounds with a wide range of requirements. By investing in cutting edge genotyping arrays from a wide range of companies, we can provide the data you need using the instruments you desire, to speak with one of our team about your needs contact us