From reverse transcriptase quantitative PCR (RT-qPCR) to expression analysis and cloning, RNA extraction is a critical early step in many common molecular biology techniques. It is a challenging task that requires expertise, specialized equipment, and materials which if not correctly carried out correctly, can severely affect the outcomes of downstream applications. Many organizations ranging from research institutes, biotechs, pharmaceutical companies, and academic institutions are outsourcing these services to meet their increasing demands or lack of expertise. In this article we will cover five advantages of outsourcing extraction services.
Table of Contents
1. Cost-efficiency
Outsourcing this service can save time and money. The cost of setting up facilities can be high, due to the need for purchasing specialized equipment, reagents, and hiring staff. Outsourcing allows companies to access specialized expertise and equipment without incurring the additional costs associated with expanding their facilities or workforce. Additionally, an external provider can conduct the extraction process in a timely and efficient manner, removing any delays and batch failures, in turn reducing expenditure on repeat extractions.
2. Working with experts
RNA extraction requires expertise in molecular biology techniques, such as PCR, qPCR, and RT-PCR. Outsourcing to a reputable provider such as Sampled ensures that the extraction process is conducted by experienced professionals with specialized knowledge in the field. One of the most common mistakes that leads to failed RNA extraction attempts involves incorrect techniques being employed which lead to contamination of RNases. RNAses, as the name suggests, are enzymes that catalyze the breakdown of RNA and are found almost everywhere, including within labs. Our experts are well-versed in RNA extraction best practices and protocols, as a result, clients will receive high quality RNA that will allow for reliable and reproducible data to be generated for their downstream experiments.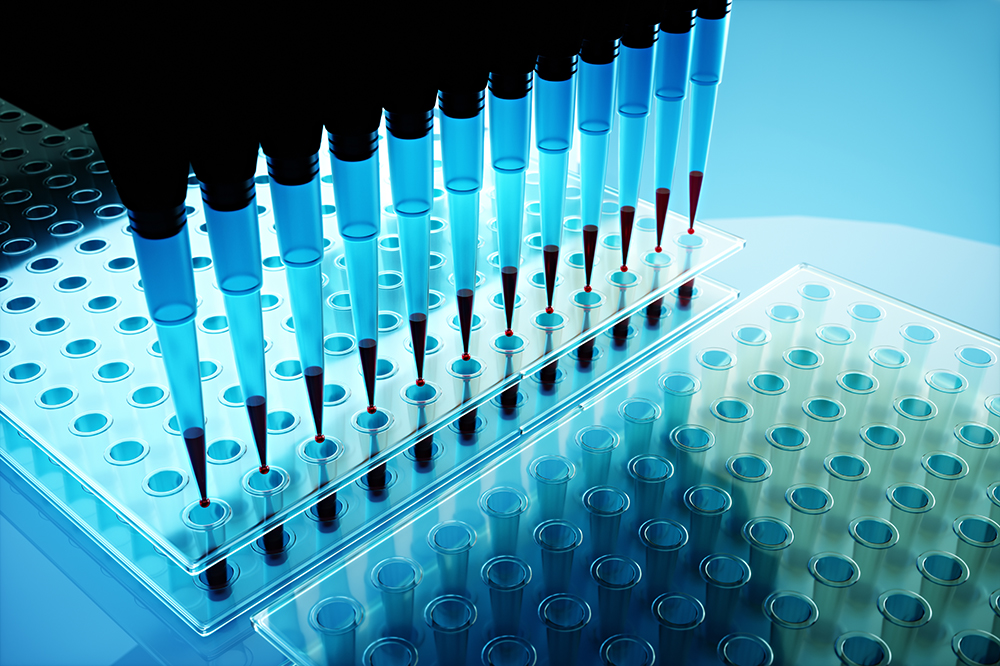 3. Scalability
The speed of scalability of RNA extraction services can be limited by the capacity of the in-house facilities. Outsourcing ensures that the RNA extraction services are scalable, and additional resources can be quickly allocated to accommodate new projects. This is beneficial for organizations that need to increase their RNA extraction capacity to meet an increased demand for their products or services. At Sampled we work with clients to ensure that their needs are fully met, we are able to work with you to increase or decrease RNA extraction so that you can focus on more pressing aspects of your research.
4. Avoiding experimental bias
Outsourcing RNA extraction eliminates the potential for experimental bias. Researchers may unintentionally introduce experimental error due to improper handling of the samples, inconsistent procedures, or operator bias. Outsourcing RNA extraction to an external provider ensures that the extraction process is conducted in an unbiased manner, following established protocols and guidelines.
5. Quality control
Sampled prides itself on being a "One-stop-shop" for nucleic acid extraction and testing needs for blood, plasma and saliva samples. Our success rate for nucleic acid sample extraction exceeds 99%. This is in part thanks to our state of the art, quality control provision which includes fully automated and on-demand GLP and CLIA certified services.
In conclusion, outsourcing RNA extraction services has numerous advantages, including cost-efficiency, increased expertise, quality assurance, scalability, and avoiding experimental bias. Outsourcing RNA extraction services can provide the best value for money to organizations in the biotech, pharmaceutical, or academic industry. To contact one of our experts about how outsourcing RNA extraction can level up your research, click here.