Saliva samples are a powerful tool in diagnostics and research, providing a non-invasive and easily obtainable medium for a wide range of bioanalytical studies. This comprehensive guide dives into five major research applications of saliva samples and discusses in-depth best practices for maintaining sample integrity through high quality sample collection kitting.
5 Major Research Applications of Saliva Samples:
Genetic Analysis & Genome-Wide Association Studies (GWAS)
DNA Isolation: Buccal cells in saliva are rich in DNA. You can isolate this DNA to conduct various genetic analyses.
Disease Association: These analyses are particularly useful in Genome-Wide Association Studies (GWAS) to identify genes correlated with diseases like Alzheimer's or heart conditions.
Population Studies: The easy collection process makes saliva samples particularly advantageous for extensive population studies, reducing logistical burdens.
Disease Detection & Monitoring
Broad Spectrum: Saliva allows for the detection of numerous diseases, whether they be bacterial infections like streptococcus or viral infections such as HIV and COVID-19.
Metabolic Indicators: Beyond infectious diseases, metabolic byproducts in saliva can indicate conditions like diabetes.
Patient Comfort: The non-invasive nature of saliva samples makes them suitable for regular monitoring, especially in demographics like pediatric or geriatric populations, who may find other types of tests intrusive.
Population Screening
Public Health: In the realm of public health, saliva tests can be used extensively in campaigns aimed at large-scale screenings for genetic conditions like cystic fibrosis.
Substance Detection: These samples can also serve to detect substances like nicotine or illicit drugs in a community.
Cost-Effectiveness: The relatively low cost and ease of collection make saliva sampling ideal for widescale public health initiatives.
Psychological & Behavioral Research
Hormonal Levels: Saliva samples can be employed to measure hormone levels, such as cortisol, which has been linked to stress responses.
Mental States: Researchers specializing in psychology and behavioral science can use such markers to explore the physiological underpinnings of mental states.
Real-World Data: The ability to collect these samples in naturalistic settings allows for data that is more representative of real-world conditions.
Pharmacogenomics & Drug Development
Drug Response: Researchers can leverage saliva samples to determine individualized genetic responses to drugs.
Optimized Treatment: This personalization allows for more effective and safer medication regimens.
New Drug Testing: Saliva samples also offer a less invasive means to monitor how new medications are metabolized during the trial phases.
Ensuring Sample Quality Through Effective Collection Kits
High-Quality Collection Kits: A Necessity, Not an Option
Quality Components: Ensure that your saliva collection kit has high-grade collection tubes, swabs, and stabilizing agents to preserve the integrity of collected samples.
Stabilizing Solutions: Prefer kits that come with built-in stabilizing solutions; this feature is especially crucial if there is likely to be a time delay between sample collection and analysis.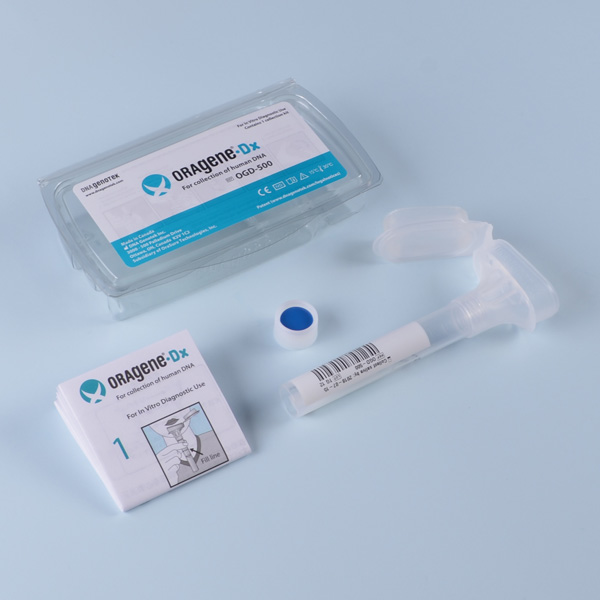 Uncompromising Supply Chain Consistency
Supplier Reliability: Choose as supplier like Sampled who offer consistent quality across batches of collection kits.
Long-Term Studies: Consistency is indispensable for longitudinal research and mass screenings, where even minor variations can jeopardize data reliability.
Additional Best Practices
Time of Collection: Be aware that saliva composition fluctuates throughout the day; adhere strictly to collection timings specified by your research protocol.
Avoiding Contamination: Consider instructing study participants to abstain from eating, drinking, or using oral care products for a standardized time before providing samples.
Storage and Handling: Store collected samples in sterile containers at scientifically validated temperatures and ensure they are handled with sterile equipment.
Transport: If shipping is necessary, maintain samples at a consistently controlled temperature to safeguard their integrity.
Conclusion
Saliva samples are an important biospecimen type in modern research for their versatility, cost-effectiveness, and ease of collection. Utilizing high-quality collection kits through a provider such as Sampled and maintaining an uncompromising supply chain are not just good practices—they should be prerequisites for any researcher serious about the integrity and success of their work. Following the above-mentioned best practices in collection, storage, and transportation could significantly contribute to maintaining the integrity and thereby the reliability of your research findings.