Meet the expert: The Importance of Photostability Testing
In this discussion, Product Marketing Manager, Haris Choudhery, PhD met with Stability Storage expert Wendy Cullen, to discuss the importance of photostability testing and its importance in ensuring stability of drug product and packaging.
Table of Contents
HC: What is photostability testing?
WC: As the name implies, photostability testing is a type of stress test used on new drug substances and products to measure if they are affected by exposure to light. ICH Q1B guidelines recommend stress testing all drug product and packaging.
To meet these guidelines, photostability testing studies should cover:
Tests on the drug substance
Tests on the exposed drug product outside of the immediate pack
Tests on the drug product in the immediate pack (e.g. blister pack)
Tests on the drug product in the marketing pack. (e.g. card-based box)
The photostability testing itself is straightforward, the drug substance and immediate pack are exposed to the same amount of light and temperature in different positions (e.g., topside up, or upside down). Simultaneously, a "dark control" which is the same drug substance wrapped in a non-permeable material such as aluminum foil, is also exposed to the same level of light exposure and temperature. This way the effect of light exposure on the drug product can be measured against the dark control which has been shielded from the light.
In terms of light exposure, the ICH Q1B guidelines offer two options
Any light source that is designed to produce an output similar to the D65/ID65 emission standard such as an artificial daylight fluorescent lamp combining visible and ultraviolet (UV) outputs, xenon, or metal halide lamp. D65 is the internationally recognized standard for outdoor daylight as defined in ISO 10977 (1993). ID65 is the equivalent indoor indirect daylight standard. For a light source emitting significant radiation below 320 nm, an appropriate filter(s) may be fitted to eliminate such radiation.
The same sample should be exposed to both a cool white fluorescent and near ultraviolet lamp. The cool white, fluorescent lamp is designed to produce an output similar to that specified in ISO 10977(1993). The near UV fluorescent lamp should have a spectral distribution from 320 nm to 400 nm with a maximum energy emission between 350 nm and 370 nm; a significant proportion of UV should be in both bands of 320 to 360 nm and 360 to 400 nm.
At Sampled, we choose to test our clients' samples with the second option as it offers them a faster turnaround time which in turn helps them meet their own internal deadlines.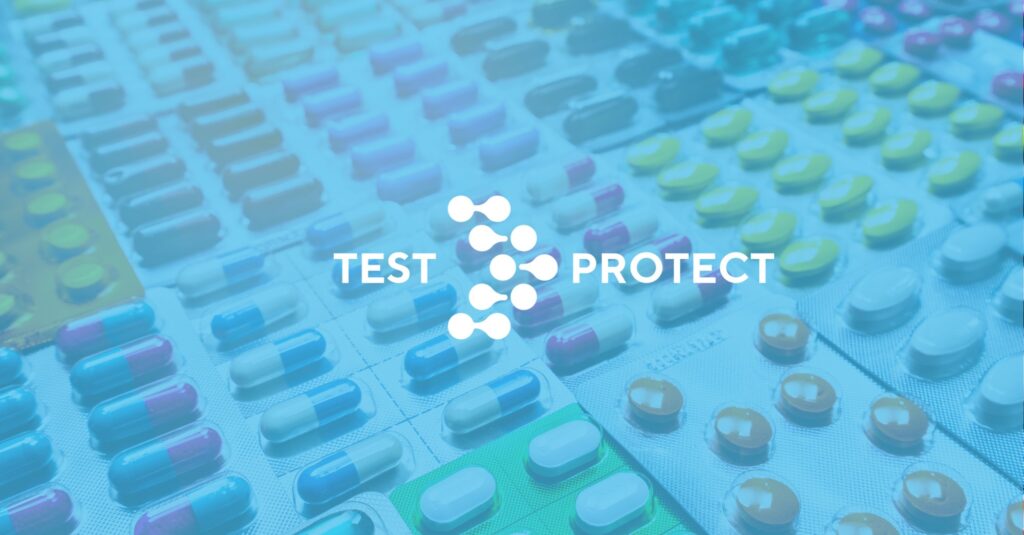 HC: Why is it necessary to conduct photostability testing?
WC: Light radiation is all around us, it's inescapable and therefore the prolonged exposure of light on both the drug product and the immediate pack surrounding it need to be tested. If you have a drug product that contains compounds that can be altered by the excitation of light radiation, your drug product will inevitably change. This change could lead to several different outcomes from a reduction in efficacy to potentially becoming inactive or even harmful for the patient.
This is why our studies on drug products are carried out in a sequential manner starting with testing the fully exposed drug product then progressing as necessary to the product in the immediate pack and then if required in the marketing pack.
At the end of each exposure period, the samples should be examined for any changes in physical properties (e.g., appearance, clarity, or color of solution). Where solid drug substance samples are involved, sampling should ensure that a representative portion is used in individual tests. Similar sampling considerations, such as homogenization of the entire sample, apply to other materials that may not be homogeneous after exposure. The analysis of the exposed sample should be performed concomitantly with that of any protected samples used as dark controls if these are used in the test.
If, for example, the drug product is light sensitive, then testing should progress until the results demonstrate that the drug product is adequately protected from exposure to light.
HC: What equipment is required for photostability testing, how easy is it to set up photostability testing in your own lab?
WC: You'll need to purchase a Photostability chamber which costs between $20-80,000 usually, on top of this there will need to be an annual service contract to replace the special bulbs every 3 years too. The light sensors within the chamber need to be calibrated every two years as well to ensure that they are still giving homogenous coverage over the samples. On top of this there is also the validation contract that has to be acquired too.
Once you have the photostability chamber and contracts in place, you'll then need to either hire or train staff members to operate it properly. Standard operating procedures, work instructions and all the associated costs that go into training or hiring staff can start to mount up before you realize it. So, if you're a small pharmaceutical company with one or two drug products then this is a lot of money and effort for equipment that is only used once or twice.
HC: What are the advantages of outsourcing photostability testing?
The most obvious one is the reduction in costs since you don't need to purchase any specialized equipment and you don't need to hire and train staff to become experts in photostability testing. Instead, you could send your samples to a service provider, like Sampled, and we can run the photostability testing for you.
Another benefit is that we have the expertise and experience which you may not have. Our in-house experts have many years of experience in conducting photostability testing and can work with you to test your samples and answer your questions and give you peace of mind.
And finally, we can offer you reduced turnaround times. Instead of purchasing, installing, and validating your photostability chamber and then hiring/training staff to operate the chamber, you can simply send your samples to us. We test your samples for you in a fraction of the time that it would take if you tried to do it yourself.
If you would like to learn more about photostability testing, please contact one of our experts here.