What is pharmacogenomics?
Pharmacogenomics (PGx) is the study of how variation in certain genes correlates with the response of an individual to a particular drug or therapy. It involves the analysis of the genetic sequence of an individual to predict how they will respond to a compound. When a gene variant correlates with a particular drug response in a patient, there is the potential for making clinical decisions based on genetics by adjusting the dosage or selecting a different drug treatment. This potential allows for clinicians to make medical treatment personalized and therefore safer and more effective for patients.
Table of Contents
PGx spans numerous applications in the medical field, such as drug development, personalized medicine, as well as disease diagnosis. It can be used by researchers and clinicians to optimize drug therapies to minimize potential side effects and increase drug efficacy. Moreover, it is utilized to help to identify individuals who may be at higher risk of adverse drug reactions, enabling clinicians to personalize drug treatment options.
Innovations in Pharmacogenomics
Historically, Sanger sequencing has been the gold standard for confirming genetic variants, however this method is time-consuming and is not suitable for large sample sizes. For this reason, microarray technology has become increasingly prevalent as an assay in pharmacogenomics and precision medicine. Today, microarrays can identify tens of thousands of genes in thousands of samples per week with high-throughput workflows with the power to detect detect small nucleotide polymorphisms (SNPs) and copy number variations (CNV).
One such array, the Illumina Infinium Global Diversity Array with enhanced PGx content (GDA), has stood out from the crowd. The GDA has been described as the most comprehensive genotyping microarray on the market for pharmacogenomics research. with >1.9M markers, access to high-impact PGx genes, and optional reporting software.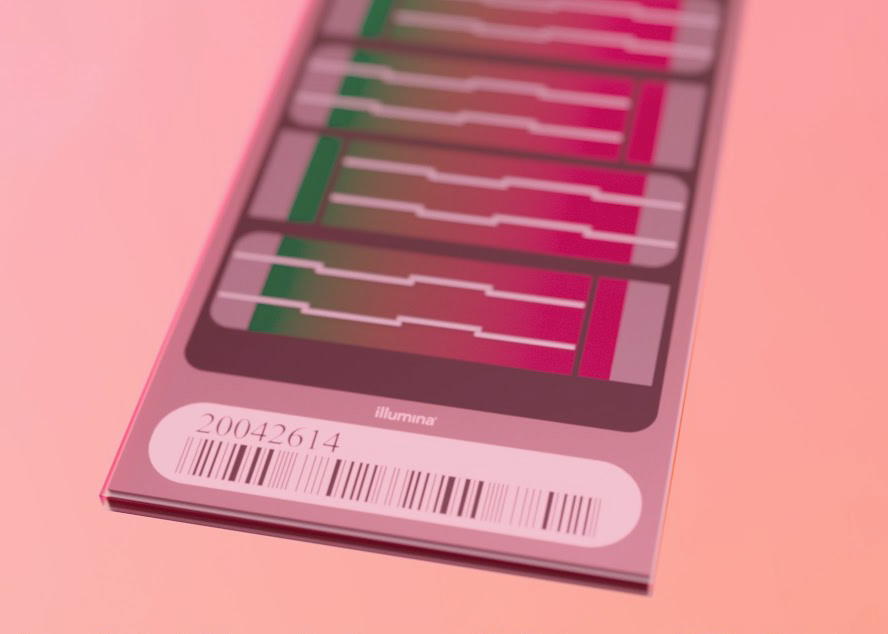 Features of the Illumina Global Diversity assay with enhanced PGx content
This trusted Infinium assay has been run on millions of samples, including more than 5,000 here at Sampled. The assay provides1:
Over 44,000 genome-wide PGx markers spanning more than 2000 pharmacogenomic targets.
>6000 variants from globally recognized PGx databases, including PharmGKB, CPIC, PharmVar, and ClinVar
100% coverage of priority level A and B CPIC genes2
Accessibility of hard-to-discern PGx genes like CYP2D6, CYP2B6 and TPMT
Over 13,000 more markers than existing Global Diversity Array
Automated, scalable workflow with 3-day turnaround time
A targeted gene amplification (TGA) step for accurate genotyping of critical genes like CYP2D6, CYP2B6, and TPMT
Accurate CNV calling
Furthermore, with the interpretation software, researchers can receive a report that contains metabolizer status and star allele callers. The GDA bead chip requires the Iscan system, a proven and versatile microarray scanner. The IScan system is designed for scalability and for high volume projects. The instrument's throughput ranges between 1700 to more than 16,000 samples per week, depending on the BeadChip used. The use of the iScan system in GDA workflows enables customers to incorporate automated liquid handling and sample tracking, eliminating user to user variability by minimizing the number of manual interventions.
How a Global Integrated Analytical Biorepository can enhance Pharmacogenomics
Working with a Global Integrated Analytical Biorepository such as Sampled benefits pharmacogenomics researchers in several ways. Firstly, Sampled provides a centralized platform for collecting, storing, and analyzing genetic data from individuals worldwide. Our biorepository is equipped with sophisticated analytical tools and platforms that enable scientists to perform large-scale data analyses and identify drug-gene interactions. By storing and analyzing your samples within a centralized facility, researchers can ensure sample integrity as they no longer have to be shipped from various labs and storage facilities which also saves on transportation costs. Here are five more reasons to enhance your PGx research by outsourcing to Sampled.
Expertise: Outsourcing PGx to Sampled gives your group access to a team of highly skilled experts with a high level of knowledge in pharmacogenomics and a track record of performance. Our experts utilize the latest tools and technology such as Illumina's GDA and the IScan platform to provide accurate and reliable results. Sampled is a College of American Pathologists (CAP)- and Clinical Laboratory Improvement Amendments (CLIA)-certified Laboratory and has Research Use Only (RUO) and clinical PGx workflows in place.
Cost-Effective: Outsourcing pharmacogenomics can significantly reduce the overall cost of running your investigations. High throughput workflows for PGx research require major investments in infrastructure, technology, staff training and maintenance fees, which Sampled has already invested in so that you don't have to.
Faster Turnaround Time: Setting up new technologies and optimizing platforms and workflows takes time. At Sampled we have the necessary expertise and resources to finish work quickly and efficiently, since our experts are highly skilled in this field. Providing faster turnaround times for Pharmacogenomic research that allows you to meet your deadlines.
Scalability: With an outside service provider taking care of all steps in the workflow, companies and organizations have more bandwidth to focus on their core business operations rather than dedicating time to running a lab for pharmacogenomics testing. Moreover, if you need to scale up/down your research, we can accept more/less samples in a given time frame without any disruption to you.
The use of expert service providers such as Sampled, for Pharmacogenomics testing presents several advantages, including efficiency, expertise, global reach, and cost-effectiveness. The rising demand for pharmacogenomics testing highlights the need for a specialized partner to handle research and diagnostic requirements. By outsourcing Pharmacogenomics testing, companies and organizations can take advantage of these benefits, streamline their operations, reduce costs, and focus on their core competencies.
References
Infinium Global Diversity Array with Enhanced PGx Webpage: https://www.illumina.com/products/by-type/microarray-kits/infinium-global-diversity-pgx.html
---