In the last several years iPSC reprogramming services from cells to induced pluripotent stem cells (iPSCs) has become increasingly common among researchers and pharmaceutical companies. The process of iPSC generation involves the reprogramming of a mature, terminally differentiated cell into a pluripotent one, which has the ability to differentiate into any cell type in the human body. This revolutionary technique has significant advantages over traditional methods of sourcing the cells from primary sources, and these benefits have contributed to the growing demand for iPSC generation services. However, due to the complexity, costs and time needed to generate iPSCs, there has been rising demand for iPSC reprogramming services in the past several years.
Table of Contents
The benefits of working with iPSC Reprogramming Services
A major advantage of working with human iPSCs, compared to pluripotent embryonic stem cells, is that these cells have a known phenotype, unlike pluripotent cells from embryos in which the phenotype is unknown.
Similar to human embryonic stem cells (hESCs), iPSCs can be generated and used as a cellular tool to unravel mechanisms of human development and to model diseases in a manner not possible before given that many of these diseases do not occur until later in life. iPSCs also provide a human model system, which is important to consider as certain disease models such as Alzheimer's disease cannot be accurately replicated in animal models.
Besides these fundamental aspects of human biology and physiology that are revealed using iPSC or iPSC-derived cells, these cells hold an immense potential for cell-based therapies, and for the discovery of new or personalized pharmacological treatments for many disorders. An additional advantage is that many of the ethical concerns around the derivation of hESCs are not applicable to the derivation of iPSCs.
What are the advantages of outsourcing the reprogramming of adult cells into iPSCs?
1. Our iPSC Reprogramming experts are your experts
One of the key advantages of using an iPSC reprogramming services, such as those offered by Sampled, is the convenience it offers. Before even working with the cells, researching the protocols, best practices and reagents required for efficient and reliable iPSC reprogramming can be a time-consuming and costly process.
By outsourcing this work to a service provider such as Sampled, researchers can access the latest reprogramming iPSC protocols and technologies, which ensures a higher level of efficiency and accuracy in the reprogramming process. We know that reprogramming protocols are long and laborious, and that one simple error can set back researchers by weeks. By outsourcing cell reprogramming, you can stay one step ahead by focusing on the work that matters most and not wasting any time on experiments that fail due to insufficient expertise or knowledge.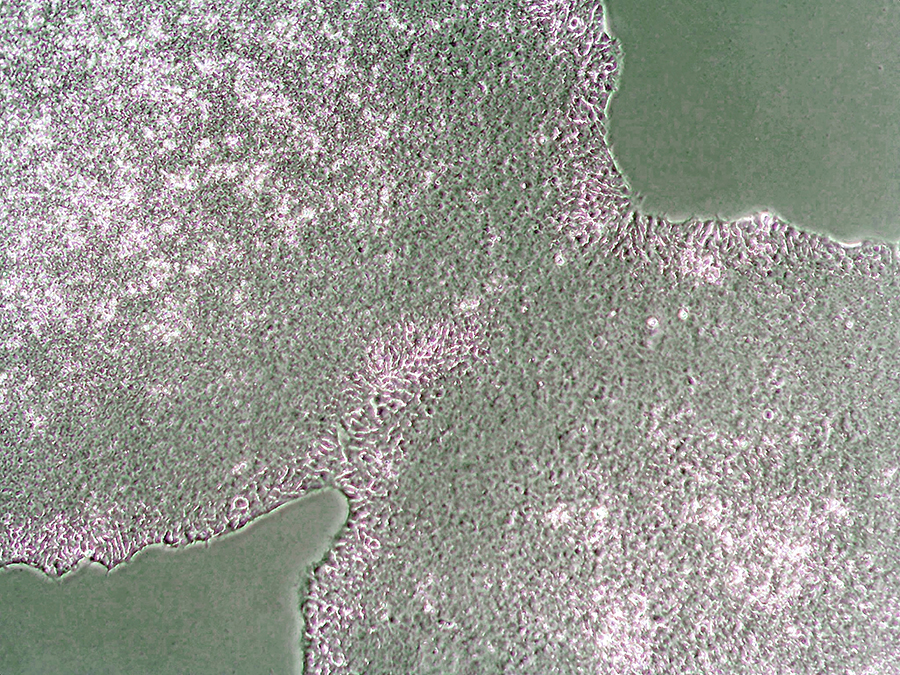 2. Quality control that is tailored to meet your needs
By outsourcing iPSC reprogramming services, you are able to tailor the quality control tests in order to get exactly what you need. At Sampled our human iPSC generation service come with several quality control tests as standard. Every cell undergoes rigorous testing to ensure their quality and consistency:
Sterility testing including mycoplasma
Cell identity confirmation using 96 SNP Fluidigm Panel
Post thaw viability
Expression of stemness markers through FACS analysis of the dual expression of Oct4 and Tra-1-60
This gives researchers confidence in the cells they are using and provides them with a reliable source of cells for their research. Furthermore, we offer bespoke quality control options that include:
Analysis of pluripotency through Scorecard: Demonstration of pluripotency using in vitro assays such as embryoid body formation
Analysis of pluripotency through Pluritest: Demonstration of stemness using a gene expression array
Reprogramming factor persistence assays that ensure the loss of exogenous reprogramming factors
Assessment of iPSC genomic stability by G-banded karyotyping
3. Save on capital expenditure
Outsourcing iPSC reprogramming services can provide significant cost savings. As mentioned earlier, setting up and maintaining an efficient iPSC reprogramming protocol requires a considerable investment in time and resources. Hiring and maintaining staff members to grow, maintain and reprogram cells is an expensive venture which becomes more costly when the cost of reagents and equipment is also added. By outsourcing to a service that specializes in iPSC generation, researchers can also save money from not having wasted reagents and cells on failed attempts to reprogram them. This cost-saving can be particularly beneficial for small to medium-sized enterprises, as well as academic institutions with limited budgets.
4. Saving time
Meeting deadlines is a priority for every business regardless of its size, which is why outsourcing to a service provider that can generate iPSCs is a powerful reason why researchers are turning to Sampled for iPSC reprogramming services. Instead of trying and failing to reprogram cells over and over again, which inevitably pushes back deadlines, outsourcing gives researchers peace of mind that their iPSCs will arrive on time and is exactly what they need to conduct their investigations. Moreover, outsourcing to a service provider allows researchers to scale up their research without worrying about expanding their lab space, head count or costs associated with purchasing more resources.
In summary, outsourcing iPSC reprogramming services from cells to iPSCs could offer numerous advantages compared to reprogramming iPSCs in house. It saves time, provides access to highly-characterized human iPSCs, produces cells of higher quality, and can provide significant cost savings. Consequently, more organizations and researchers are turning to iPSC generation services to take advantage of these benefits.
To learn more about how our iPSC reprogramming services work, talk to an expert today