Glasgow lab will manage blood samples for the Guardant Health SHIELD lung cancer screening study in the EU.
February 1, 2023 – Piscataway, NJ – Sampled1 today announced that the new genomics Sampled SMART Lab in Glasgow, UK, has initiated a project with Guardant Health, Inc. (Nasdaq: GH), a leading precision oncology company, to manage blood samples for a large-scale lung cancer screening study. The SHIELD Lung registrational study is designed to evaluate the performance of a Guardant blood-based screening test to detect lung cancer in high-risk individuals aged 50-80. Sampled has already begun receiving blood samples for the study, which is expected to enroll nearly 10,000 patients and will be conducted across approximately 100 centers in the U.S. and Europe. Sampled will manage receipt of the study's blood samples from these test sites, prepare them for analysis, and store them until they are ready to be shipped to Guardant Health's U.S. laboratories for test processing.
"This project is a major milestone towards making Sampled's world-class capabilities available around the world. Guardant Health is a leader in precision oncology testing and we are delighted to partner with them to manage and prepare the blood samples from this important clinical study," said Robin Grimwood, Sampled CEO. "Our Glasgow lab is located in the heart of BioCity, Scotland's life science innovation incubator, and as a result we've been able to attract a deeply experienced team of scientific professionals to become part of our team."
Sampled's Glasgow facility has the ability to store and manage large quantities of blood samples throughout the course of the two-year study. The state-of-the-art, 3,000 square foot biosample research and analysis lab was created to bring Sampled Smart Labs service offerings to European clients. The lab is equipped with leading technologies from a number of providers including: Illumina sequencing platforms, PacBio long read sequencing, microarray capability from ThermoFisher, and microfluidic-based molecular sample identification from Standard BioTools. The lab also offers an extensive range of automated liquid handling from Hamilton, PerkinElmer, and SPT Labtech.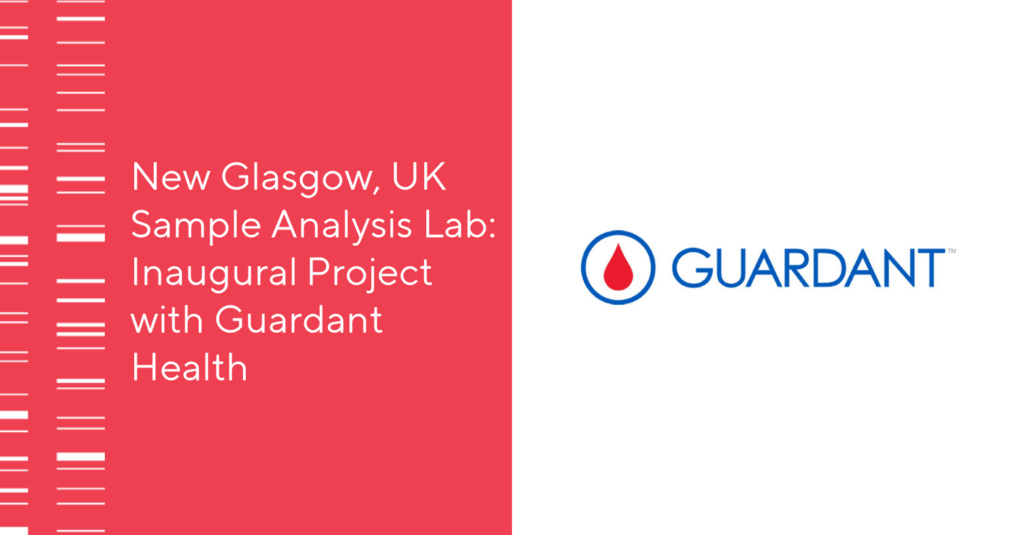 About Sampled and Sampled SMART Labs
Sampled is a next-generation laboratory that unlocks the valuable data in any biological sample. Through our integrated "Sampled SMART Lab" services, we can Store, Manage, Analyze, Research and Transport biological materials, offering partners a seamless solution for all research samples. Our vision is a world where we make it faster and easier for health innovators to improve human health, with a mission for Sampled SMART Labs to be behind every transformative health innovation. Sampled is headquartered in Piscataway, N.J. with labs across the US and Europe and partner labs in the Netherlands, China and Australia.
Infinity BiologiX LLC, Roylance Stability Storage Limited and Roylance Scientific Limited are doing business as Sampled. For more information, please visit www.sampled.com