Induced pluripotent stem cells (iPSCs) derived from human somatic cells hold massive potential for research into disease-modelling, drug toxicity testing and in regenerative medicine. Thus, as the use of patient-derived stem cells has become more frequently adopted, having a workflow to monitor each cell line is critical. For these reasons, it is imperative that they pass a series of quality control measures to promote reproducibility across experiments and between labs.
To consider these needs, a multistep workflow to assess newly generated iPSCs is vital to test four critical benchmarks:
Viability and sterility of cells
Genetic abnormalities
Stemness
Pluripotency (ability to differentiate into the three germ layers)
Testing the sterility
Before using any type of cell line for research it is necessary to ensure that the cells in question are viable and are not contaminated. The biggest entry of species such as Mycoplasma into cell lines are from non-sterilizable cell culture reagents and laboratory personnel. M. orale, M. fermentans, and M. hominis account for more than half of all mycoplasma infections in cell cultures and are found in oropharyngeal tracts1. Two other species that are known to be prevalent in laboratories are M. arginini and A. laidlawii which can be found in Fetal Bovine Serum and swine-derived Trypsin solutions. Unfortunately, mycoplasma implies resistance against penicillin and can pass 0.2μm sterility filters2. This makes it extremely difficult to eradicate mycoplasma infections, furthermore numerous research laboratories do not test for it on a regular basis. At Sampled however, all iPSC lines are tested for mycoplasma.
G-banded karyotyping and testing for genetic abnormalities
Once the cells have been tested for sterility, it is then necessary to test for genetic abnormalities that could have been introduced into the cells' DNA during the reprogramming process or induced through culture, giving certain cells a growth advantage. Advances in the field have led to "foot-print-free" reprogramming methods that do not result in reprogramming factor integration, but these new methods do not preclude culture induced genetic mutations. Regardless of which method your iPSCs have been derived, if the cells' DNA has been compromised, the cells may not be fully functional or perform inadequately.
Furthermore, long-term iPSCs culture can result in chromosomal abnormalities, modification of gene expression, as well as increases the risk of the iPSCs becoming tumorigenic. Since genomic alterations present potential risks in downstream applications, it is important to monitor the genomic integrity of these iPSCs lines especially in iPSCs intended for therapeutic use. It is for these reasons that iPSC karyotype analysis is necessary not just at the start, but throughout your investigation.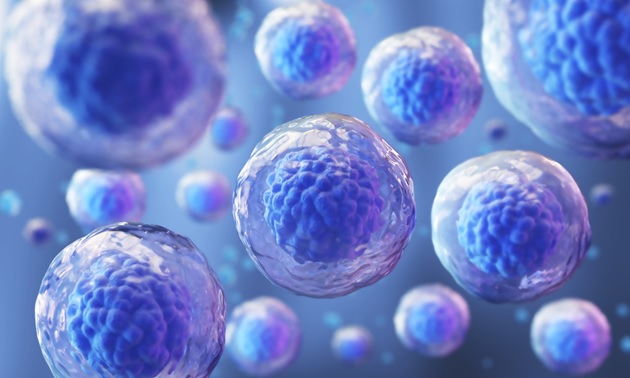 Measuring stemness
Immunostaining alone is inefficient at determining stemness since it is difficult to quantify immunostaining results over an entire culture. At Sampled, we quantitate a large range of stemness markers using Pluritest. This assay uses a the Affymetrix PrimeView Global Gene Expression Array to confirm the undifferentiated state of human pluripotent stem cells.
Fluorescence activated cell sorting analysis (FACS) is another useful method that is commonly employed to measure stemness by measuring expression of stemness markers quantitatively over a large population. FACS relies on the binding of highly specific antibodies tagged with fluorescent dyes to cells expressing stemness markers such as Oct4, Tra-1-60, etc.
Measuring differentiation potential
Lastly, the iPSC's ability to differentiate into the three germ layers (Ectoderm, Endoderm and Mesoderm layers) ought to be measured before they can be utilized by investigations. In order to test this, the cells need to first be differentiated into Embryoid bodies (EBs). Once the cells have undergone differentiation, the cells are then harvested for gene expression analysis by qPCR and analyzed to ensure that genes specific to all 3 germ layers are expressed.
Is there an easier way to validate your Induced Pluripotent Stem Cells?
It may be daunting for a small or scaling biotech to conduct the tests outlined above before they even begin to start working with these cells. At Sampled, we offer robust quality control services, that can be bundled as part of a package or as bespoke services that includes:
Sterility testing of all lines includes mycoplasma testing
Identity verification using the SNPTrace™ Panel
Analysis of stemness by FACS
Demonstration of stemness by Pluritest
Demonstration of differentiation potential by hPSC scorecard
Assessment of genomic stability by G-banded karyotyping
Demonstration of loss of Sendai virus after reprogramming by qPCR
Our highly trained scientists perform these tests to the highest standard and could save your lab time and resources so that you can focus on the research that matters to you the most. If you would like to speak to one of our experts today about validating your stem cells, contact us today.
References
Pamies, D., Bal-Price, A., Simeonov, A., Tagle, D., Allen, D., Gerhold, D., Yin, D., Pistollato, F., Inutsuka, T., Sullivan, K. and Stacey, G., 2017. Good cell culture practice for stem cells and stem-cell-derived models. Alternatives to Animal Experimentation: ALTEX, 34(1), pp.95-132.
Bruchmüller, I., Pirkl, E., Herrmann, R., Stoermer, M., Eichler, H., Klüter, H. and Bugert, P., 2006. Introduction of a validation concept for a PCR-based Mycoplasma detection assay. Cytotherapy, 8(1), pp.62-69.