We are proud to be the sole distributor for the National Institute of Neurological Disorders and Stroke (NINDS). The repository contains extensive biomaterials that can be requested by scientists worldwide.
The NINDS biobank stem cell collection currently contains 411 subjects, 169 of which have iPSC and 270 of which have fibroblasts and represents several neurodegenerative disorders, including (but not limited to):
• Alzheimer's disease
• Amyotrophic Lateral Sclerosis
• Frontotemporal Degeneration
• Huntington's disease
• Parkinson's disease
If you would like to browse and order cell lines, first go to: https://stemcells.nindsgenetics.org/ and follow the instructions below:
Creating a signed Material Transfer Agreement (MTA)
A key requirement for ordering lines is ensuring a signed MTA is in place.
The MTA forms can be found in the Documents section of the catalog application as shown below.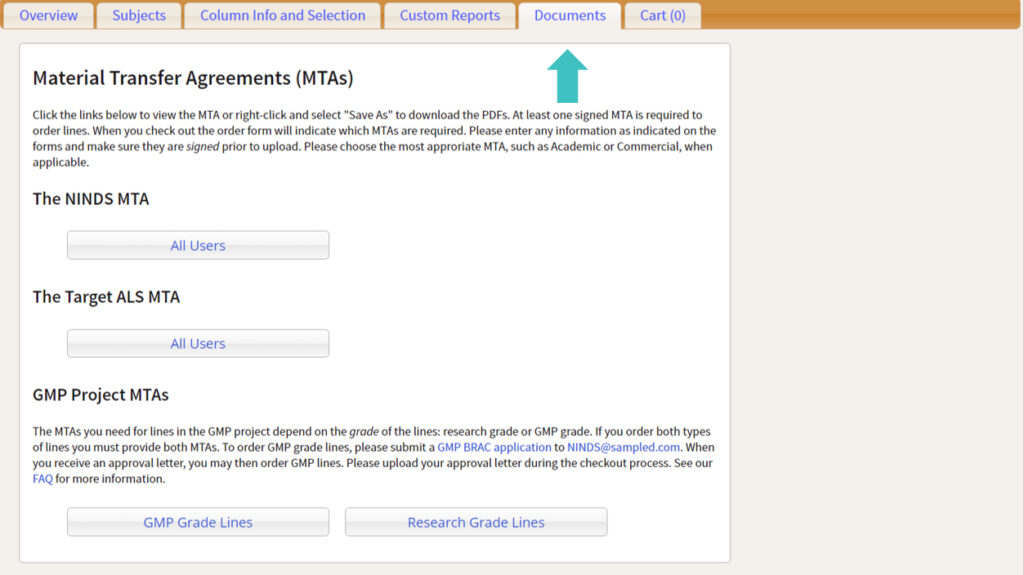 Selecting cell lines
Once you have downloaded the correct MTA form, select the Subjects tab and choose subjects of interest using the filters to narrow by disease, etc, if necessary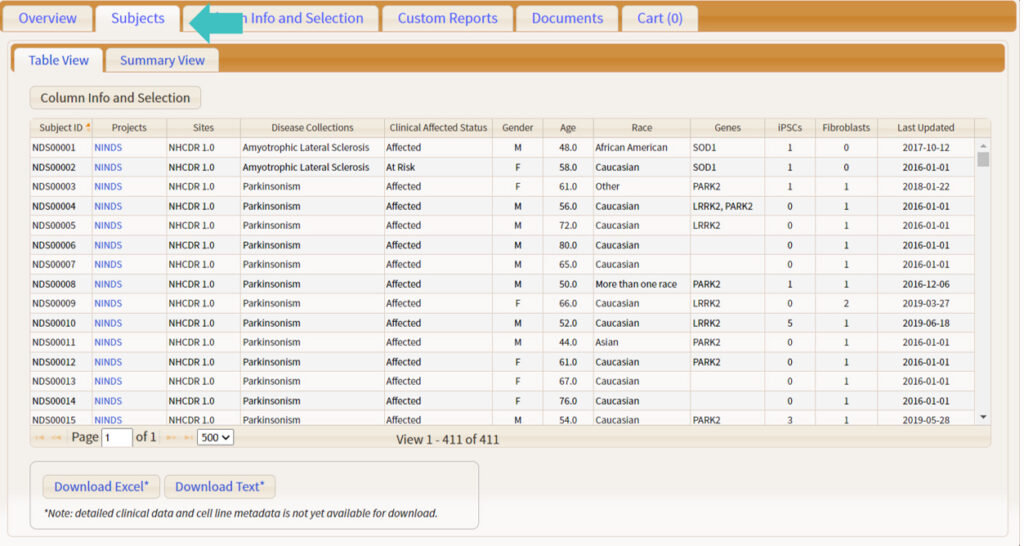 Locate the desired cell lines in the subject's detail view, clicking anywhere within the row will bring up the cell line's details.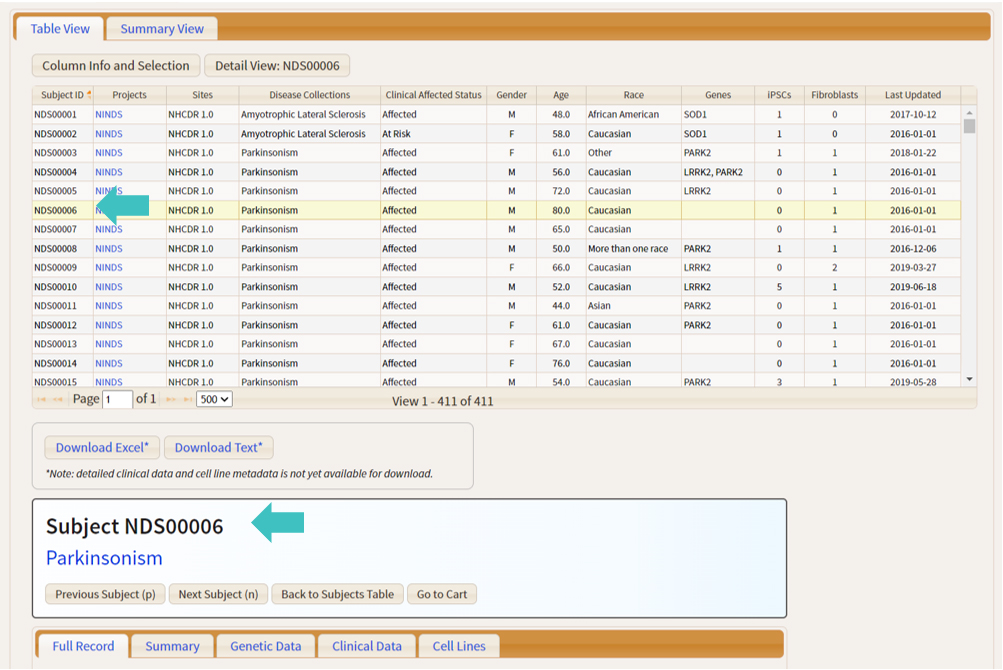 If the subject has cell lines, such as iPSCs and Fibroblasts, they will be displayed in the subject's detail view. These are found at the bottom of the Full Record tab, and also the Cell Lines tab. Click the Add to Cart button for the desired lines.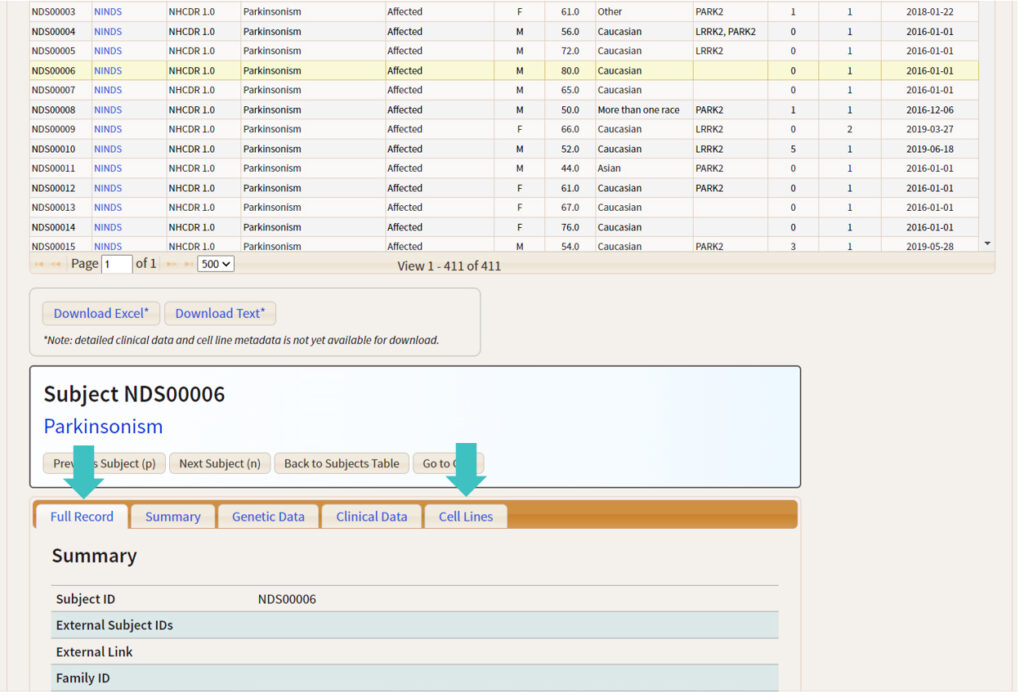 Purchasing cell lines
2. Once you have selected the cell line, scroll down and Click Add to Cart.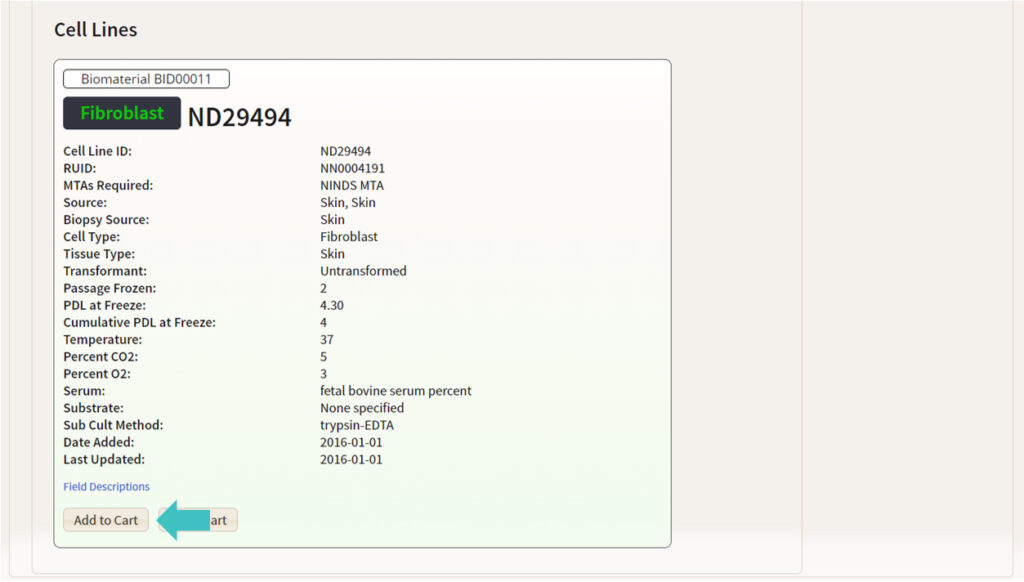 3. You can then click on the up and down arrows to specify how many vials you would like to purchase (the maximum is 10):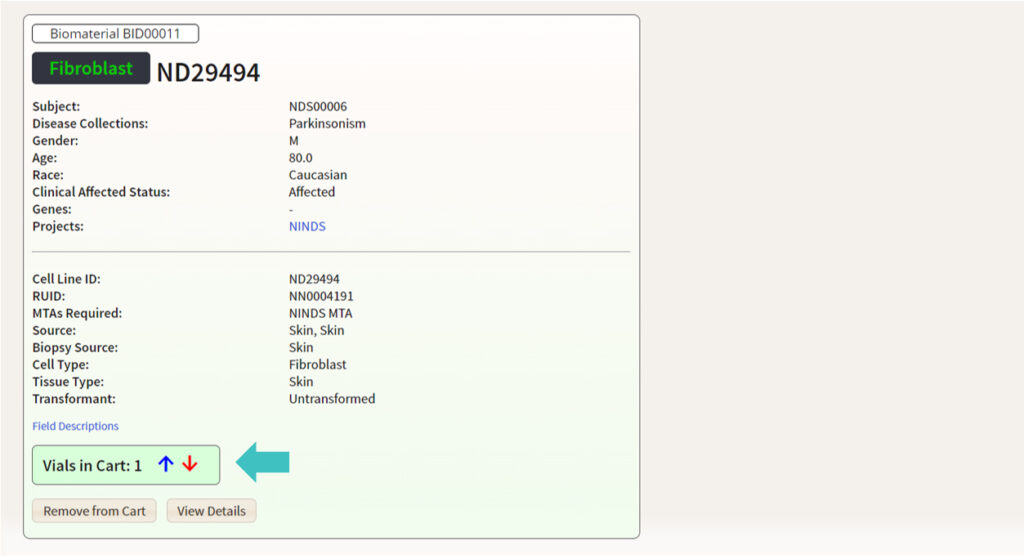 4. Go to the cart and click Checkout.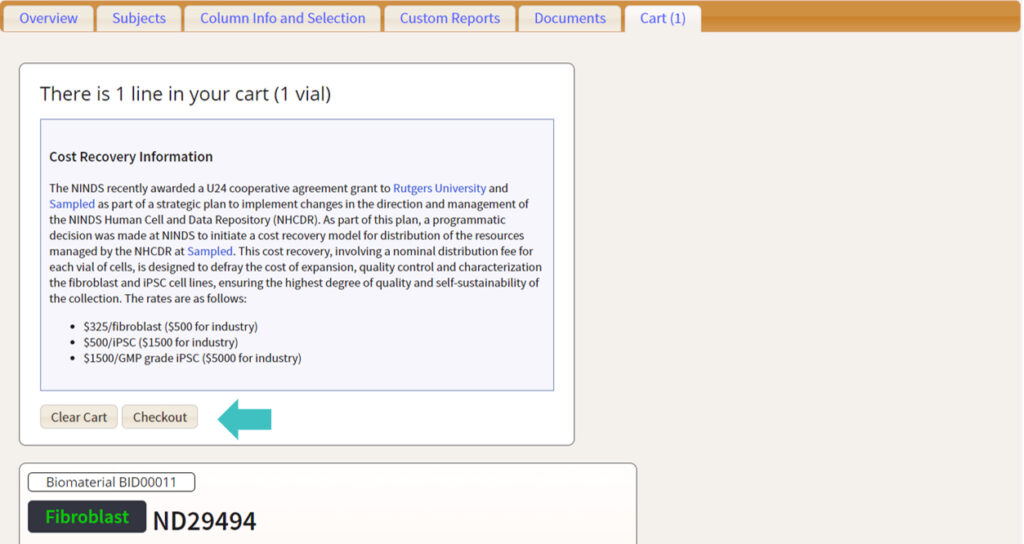 5. Enter the required fields and upload the required documents, such as signed MTAs (found in the Documents section) and Statement of research intent (SRI).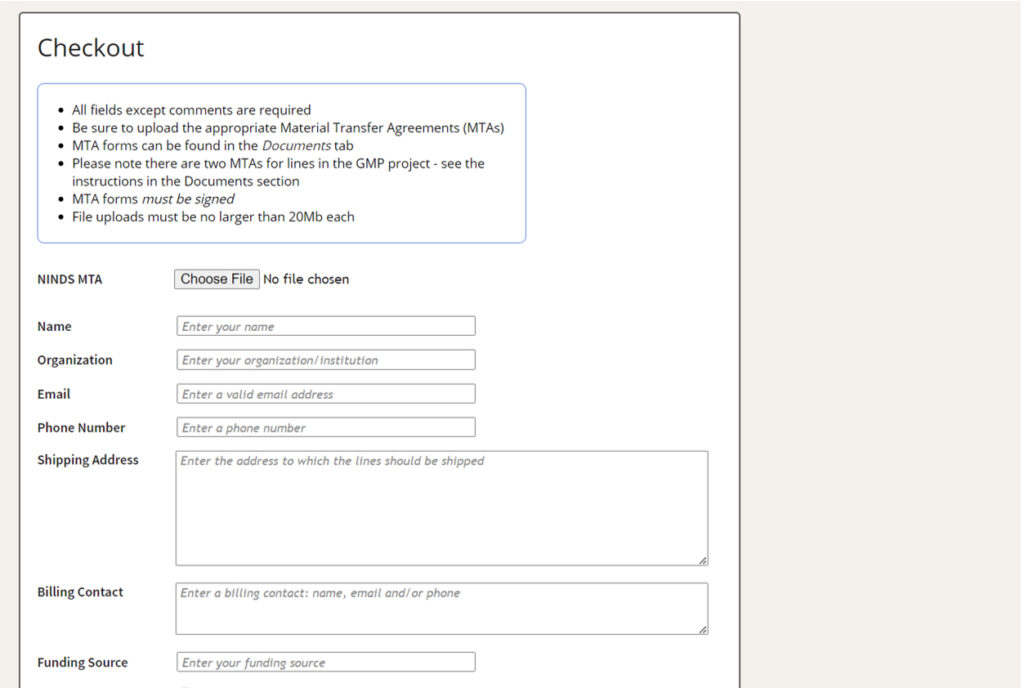 6. Once all relevant information has been filled in, Click Submit Order

7. You will receive an e-mail summarizing your order and requesting e-mail address verification.
Here is an example of the e-mail you will receive. Click the link to verify your email address and your order should be all set.

If you need any help ordering from the NINDS website, you can contact us at NINDS@sampled.com and one of our experts will be happy to help. You can also view our other cellular services here.
---