Sampled SMART Labs > Research it >
Stem Cell Research
As part of the processing services at Sampled we offer a variety of stem cell and gene editing services
Sampled also hosts the NIMH Repository and Genomics Resource as well as the NINDS Human Cell and Data Repository, both of which contain biomaterials that can be requested by scientist's worldwide (both not for profit and for profit)
---
Our services
Source Cell Services
Pre-assembled and barcoded kits for the collection of primary cells for the purpose of iPSC generation such as skin punches, nasal epithelial or blood
Isolation, expansion, and cryopreservation of primary cells
Comprehensive Quality Control of all Primary Cell Lines includes mycoplasma testing and identity verification using the SNPTrace™ Panel
Distribution of Primary Cell Lines as cryopreserved ampules.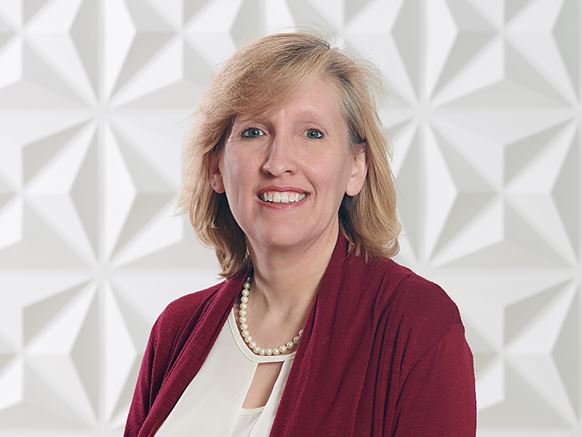 ---
Reprogramming Services:
Utilizing a variety of primary source cell types, including fibroblasts, olfactory epithelial cells, erythroblasts, lymphocytes, and lymphoblastoid cell lines
Footprint-free reprogramming using Sendai virus or episomal vectors optimized for reprogramming efficiency and economy
Distribution of iPSC Lines as cryopreserved ampules.`
---
Gene Editing Services
Various modifications available
Small random Indels through Non-Homologous End Joining (NHEJ)
Large genomic fragments deletion using 2 sgRNAs
Precise point mutation/small deletion/insertion through Homology Directed Repair (HDR)
Knock-in/reporter through HDR
Rigorous Quality Control
Sanger sequencing of potential off-target loci
Guaranteed clonality, sterility and viability
Pluripotency verification
Cell identity confirmation using 96 SNP Fluidigm Panel
Genetic integrity test by G band karyotyping and/or OMNI Express SNP Panel
Timeline
Timeline of 6-8 weeks for random indels, and 8-12 weeks for precise modifications
---
iPSC Quality Control Services
As part of iPSC quality control services, we offer bundled packages or a la carte services that includes:
Standard Quality Control of all iPSC Lines includes mycoplasma testing and identity verification using the SNPTrace™ Panel
Analysis of pluripotency markers through FACS, Scorecard or Pluritest
Demonstration of pluripotency using in silico analyses of whole transcriptome microarray and RNAseq gene expression data
Demonstration of pluripotency using in vitro assays such as embryoid body formation
Assessment of iPSC genomic stability by G-banded karyotyping and SNP arrays
---
Distribution Services
As part of distribution services, iPSCs derived in client laboratories can be expanded, subjected to quality control analysis, and cryopreserved for storage and distribution
If you're interested in learning more about our cell-based services and would like to learn more about how Sampled can accelerate your research, please get in touch.
---
Sampled is the sole distributor for NIMH Repository and Genomics Resource as well as the NINDS Human Cell and Data Repository, both of which contain biomaterials that can be requested by scientist's worldwide (both not for profit and for profit). Below is a breakdown of what is available from both the NIH and NINDS repositories.
NINDS Human Cell and Data Repository (NHCDR)
The National Institute of Neurological Disorders and Stroke (NINDS) is committed to providing well characterized cell sources to academic and industry investigators to advance the study of neurological disorders. Cell sources currently include fibroblasts and/or induced pluripotent stem cells for Alzheimer's Disease, Amyotrophic Lateral Sclerosis (ALS), Frontotemporal Lobar Degeneration (FTD), Huntington's Disease, Parkinson's Disease, and healthy controls.
You can visit the NHCDR catalog at https://stemcells.nindsgenetics.org/ and/or contact NINDS@Infinity-biologix.com for more information.
---
Collections and Collaborative Projects
NINDS – From the basic biology of stem cells in the developing and adult mammalian brain, to studies focusing on nervous system disorders such as ALS or spinal cord injury.
NeuroLINCS – Collaborative effort with expertise in iPSC technology, disease modeling, OMICS methods, and computational biology seeking to understand the causes of neurological diseases and to develop new therapies.
Target ALS – Non-profit organization with the overall goal of accelerating development of new treatments for ALS.
NIH RMP – A national resource for stem cell science to accelerate the development of new medical applications and cell-based therapies.
Myotonic Dystrophy Foundation – Non-profit organization focused on the research to accelerate the discovery of DM therapies.
Isogenic iPSC Pairs: The NHCDR is also distributing iPSC that have undergone CRISPR/Cas 9 editing to generate wild type iPSC from subjects with known mutations. These "repaired" iPSC serve as the best possible controls since the genetic background of the repaired cell is identical to that of the subject cell.
GMP iPSC – This line has been approved for use in clinical trials in the EU and its research grade sister cell line that can be used by investigators in proof of principle assays prior to clinical studies.
---
NIMH Repository and Genetics Resource
The purpose of the NIMH Stem Cell Center is to provide a resource for postnatal-to-adult human control and patient-derived cells and their reprogrammed derivatives, including induced pluripotent stem cells (iPSCs). This Center supports investigators engaged in stem cell-based research relevant to mental disorders, including but not limited to anxiety disorders, attention deficit hyperactivity disorder, autism spectrum disorders, bipolar disorder, borderline personality disorder, depression, eating disorders, obsessive-compulsive disorder, panic disorder, post-traumatic stress disorder, and schizophrenia. The capabilities of the Stem Cell Center include derivation, validation, banking and distribution of a wide variety of cells such as primary source cells from human tissue, iPSCs or similar reprogrammed cells.
The NIMH stem cell collection currently contains 559 subjects, 289 of which have iPSC and 475 of which have fibroblasts and represents a number of mental health disorders, some of which are shown below.
Anorexia Nervosa
Autism
Bipolar disorder
Psychosis
Schizophrenia
Anxiety disorders
Attention deficit hyperactivity disorder
Depression
Obsessive-compulsive disorder
Post-traumatic stress disorder
Speak to an expert today
If you're interested in learning more about procuring cells/tissue from NINDS or NIMH, talk to an expert today